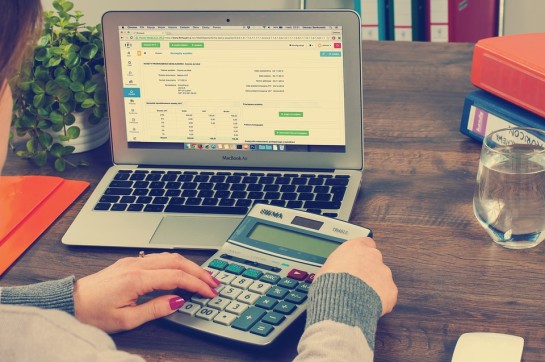 If you want to succeed in small business, keeping meticulous & accurate financial records is imperative. Have you heard of the express "Garbage In, Garbage Out?" Although this phrase is generally applied to computer hardware, it also pertains to the financial side of your business. As a small business owner, your goal is to create a financial system that clears out the "garbage" and gives you accurate/useful information that allows you to see how well your business is doing.
Our North Hills Small Biz Accountants can help you understand the ins & outs of financial record keeping. Contact us today at (412) 931-1617. 
Check out these easy steps that will help you create a simple financial record keeping system: Capture, Check, Record, Review, Act.
Step One: CAPTURE the information. 
This is arguably the most important step in the whole process. As you start your business, get in the habit of capturing everything so it becomes automatic. Keep track of every amount you spend for your business and every amount you take in as sales. To the IRS, if it isn't there, it doesn't exist. You'll have to prove you've spend money on products & services if you want to write them off later when filing taxes. Your bank may also want full records of your sales & purchase orders if you ever decide you'd like to take out a loan or establish a credit account.
Step Two: CHECK for Accuracy.

Every two weeks, it's a good idea to spend some time going through receipts and running sales reports to make sure you can easily & accurately update your financial tracking system. Be sure you have included the date and amount, and enough detail on what the expense was for that you can record it correctly. Keep receipts in a filing system for reference later or to hand over to your bookkeeper.
Step Three: RECORD the Information in Your Books

Once you have gathered up receipts and payment records, turn them over to your bookkeeper to record, or record it yourself. Do this monthly. Input the information into a spreadsheet or accounting software. You might also find that online software works for you, so you and your bookkeeper can both see the information and discuss it. Just be sure you get everything recorded each month, so you can review it.
Step Four: Consolidate and REVIEW the Information. 
After your financial information has been recorded each month, you'll need to review the information. If you keep your own books & tend to your own accounting software, print out these four reports.
balance sheet
income statement
accounts receivable
accounts payable
For each report, include a comparison with the same report information from last month. A bookkeeper or accountant can also do this for your if you find yourself tight on time or experience with proper accounting tasks.
Step Five: ACT

In many cases, "ACTING" on the information you've found out can mean doing nothing at all, if everything looks all right.
There are some instances where you'll want to make changes.If you see liabilities are increasing each month for three months (which probably means assets and/or expenses are also increasing), it's time to cut back spending. If you see that a particular expense is increasing as your sales increase, you may need to readjust pricing or even cut extra spending to ensure you maintain your profit level. If customers have outstanding bills, be assertive with collecting your payments on time. You may want to set up a collections system or offer automated payments to help in this situation.  On your end, pay your bills as quickly as possible. Some suppliers may even give discounts if you pay early or all up front. If you can't pay all your bills, pay those which will cause you to incur penalties, or which will affect your credit rating.
We encourage you to follow this simple five-step financial record-keeping system so you can minimize the "garbage" and the problems that come with it and maximize your financial situation. A well-organized financial system will keep your business financially viable for many years to come.