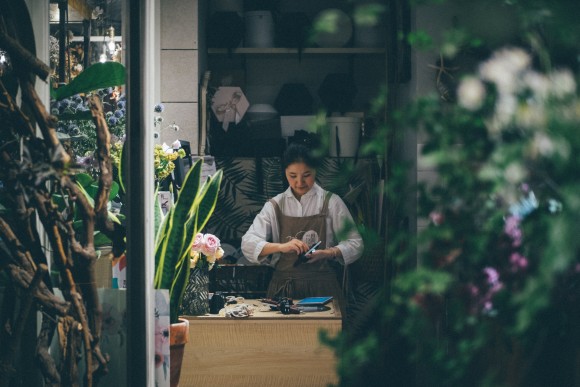 While the hardest part of starting a new small business is taking a leap of faith to make it happen, there is a lot that goes into creating a successful and viable business. This process includes planning, making key financial decisions, and completing a series of legal activities. Here is a look at 10 important steps for starting your new business.
Our accounting experts can assist small business owners with a number of tasks such as payroll, bookkeeping, tax prep, and more. We serve residents of Pittsburgh and the surrounding communities. Contact us today at (412) 931-1617. 
Step 1 - Perform Market Research
The first, and arguably most important step is to conduct market research. You'll need to gather information about potential customers and businesses already operating in your area, the utilize that date to find a competitive advantage for your business. This will help you to determine if there is a need and a demand for the products and services you plan to offer.
Step 2 - Create Your Business Plan
A business plan is a roadmap for how to structure, run, and grow your new business. It's the foundation on how you will structure your business and what you will plan for in the future. You'll use it to convince investors that working with you is in their interest.
Step 3 - Determine How You will Fund Your Business
One of the things you'll figure out while creating your business plan is how much you will need to start and operate your new business. Funding your business is one of the first financial choices you'll make as a new business owner. How you choose to fund your business could affect how you structure and run your business down the line.
Step 4 - Pick a Business Location
Will you have a brick-and-mortar local store or do you plan on launching a website with an online store? The choice that you make could affect your taxes, legal requirements, permit & license requirements, as well as revenue.
Step 5 - Choose Your Business Structure
The legal structure you choose for your business will impact your business registration requirements, how much you pay in taxes, and your personal liability. You should choose a business structure that gives you the right balance of legal protections and benefits.
The business structures you can chose from include sole proprietorships, partnerships (both general and limited), limited liability companies (LLCs), corporations, nonprofit corporations, and co-operatives (co-ops).
Step 6 - Pick a Name for Your New Business
It's certainly not easy to pick the perfect business name but getting it right is extremely important to your brand and customer perceptions.You can find the right business name with creativity and market research. Make sure to choose something that is not being used by someone else and something that will capture your brand identity and spirit.
Step 7 - Register Your Business
Once you settle on the perfect name for your new business, you'll need to make it legal and protect your brand. If you're doing business under a name different than your own, you'll need to register with the federal government and state governments.How and where you need to register depends on your business structure and business location.
Step 8 - Get Your Federal & State Tax IDs
Every business operating in the US must have an employer identification number (EIN). This is what you will use to pay taxes and open business bank accounts. An EIN is essentially the social security number for your business. Some — but not all — states require you to get a tax ID as well. Check with your local government to find out more.
Step 9 - Apply for Necessary Licenses and Permits
For successful and continued operation, your business will need to remain legally compliant. The licenses and permits you need for your business will vary by industry, state, location, and business activities. Most small businesses need a combination of licenses and permits from both federal and state agencies.
Step 10 - Open a Business Banking Account
One you have registered your business, received an EIN, and acquired the necessary permits and licenses, you can open a business bank account. A business account is used when you are ready to start accepting payments or spending money as your business. A business bank account helps you stay legally compliant and protected.