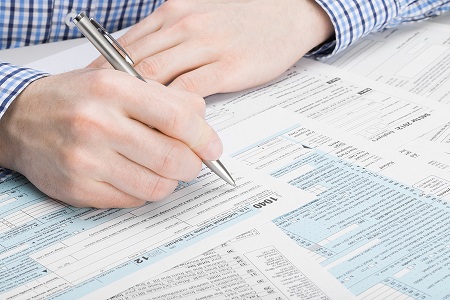 No need to be intimidated by the yearly deadline imposed by the Internal Revenue Service (IRS). With some planning and by following practical steps, you may be able to remain headache-free during tax season. The following are some handy tips that can help you with the process of filing your personal tax returns:
One. April 15 is the deadline for filing your tax return without a hefty late filing penalty, whether you are getting money back or you owe more taxes. It is less of a penalty to file a return or an extension on time, even when you can't pay taxes owed by the 15th of April.
Two. All W-2 forms and other tax information are supposed to have been sent to you by February 2. Gather them as you prepare for a visit to a tax preparer. There are many types of forms that you may need, but the following are some of the most common IRS forms needed:
Form W-2, which you will receive if you have an employer.
Various types of income are reported using 1099s, such as nonemployee compensation paid to independent contractors (1099-MISC), interest (1099-INT), and cancellation of debt (1099-C). Be aware that it is very common for corrected 1099s to be sent close to the tax filing deadline, and you may want not want to file too early for that reason.
Various types of interest are reported using 1098s, such as tuition payments (1098-T), student loan interest (1098-E), and mortgage interest (1098).
Some gambling winnings are reported using W-2Gs.
If you have ownership interest in various types of entities — such as estates, partnerships, and limited liability companies – file schedule K-1s.
Three. Gather receipts that will be used as you itemize your personal deductions. It's possible that the standard deduction will produce the larger write-off, but you won't know unless you calculate deductions both ways. The types of receipts you may need include medical costs not reimbursed by a health plan or not covered by insurance, job-related expenses, and property taxes.
Share your records and books, such as with an accounting system like QuickBooks, if you are reporting business expenses and income on Schedule C.
Four. If you have made charitable donations of $250 or more, you should have a record of the donations, each with a written statement from the charity that you didn't receive anything beyond a token item in return. Contact any charities that you don't have the receipts for. IRS Publication 1771 provides details about specific records needed to accompany claims of charitable donations.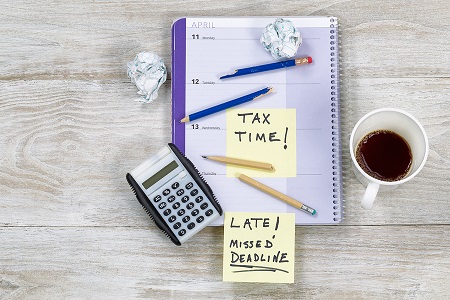 Five. Certain information that is needed for tax returns is personal, such as the Social Security numbers of the dependents you are claiming, if any; addresses of rental properties and vacation homes; and the dates you moved from one home to another during the year, if applicable. Gather the needed information as you prepare to meet with your tax accountant.
Six. Unless you are going to the same tax preparer that you used last year, bring a copy of the previous year's return. Past returns can help ensure that there are no details overlooked that could reduce the amount owed or increase the amount paid to you by the IRS.
See this continuing series for six more tips for preparing your personal taxes.