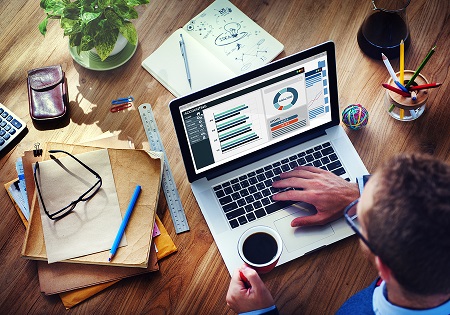 You certainly wouldn't trust a doctor who ignores vital signs and just plunges in head-first. Unfortunately, many small business owners take a similar approach to running their operations when it comes to their financial records. They don't realize that accounting data is to their business what a patient's vital signs are to a doctor. Let's look at four areas that can help make your business as financially healthy as possible.
Keep to a schedule
Commit to a set time every week to organize your finances and keep all records up to date. It's easy to get sidetracked when running a small business. If too much time goes by without attention, your books can become one big confusing nightmare. Save yourself the hassle by considering weekly bookkeeping a critical part of your operation.
Separate bank accounts
Financial records can quickly get muddled when you use business money for personal expenses and vice-versa. This is a particular problem for sole proprietors. They earn all the money, so all the money is the same, right? Wrong. To the IRS, all money is not the same, and without clear records of business expenses, you can face a lot of headaches when it comes to completing your tax forms.
By having a separate business banking account, you'll have a solid record of expenses incurred, the type/category of expenses and a view of overall cash flow. Not only will this make it easier come tax time, it will also provide you with a blueprint to see what's happening in your company at the dollars-and-cents level.
Pay close attention to payroll
If you have employees, payroll is likely one of your biggest expenditures. It's very important to make sure that all aspects of payroll accounting such as wages, benefits, overtime and other costs are accurate and up to date. Good payroll accounting practices will help you efficiently track expenses, plus the IRS will appreciate it.
Consider professional help
Owners of small businesses have a lot of theories about what it takes to be successful. Sometimes one of those theories is, "It's better to do my own taxes and accounting and save a few bucks." This theory can work, but it can also backfire.
Business taxes are quite different from personal taxes. If you've been in the work world for years as an employee, you may have worked through your share of 1040 forms. As a business owner, you'll be responsible for other forms, such as a Schedule C, which shows self-employment income and expense. If you have employees, another form will be required. Depending on how you do business, you may find that you need a multitude of potentially confusing forms.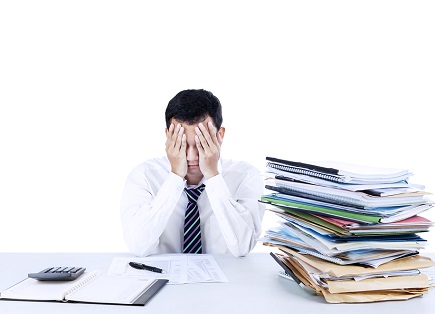 In the long run, a good accountant can save money for a small business. He or she knows the most current tax laws and will be experienced in keeping the tax responsibility as low as legally possible. Plus, a professional accountant will save business owners the time and hassle of bookkeeping, payroll, & financial report preparation, all of which require a great deal of attention and planning.
Running a small business requires the wearing of many hats. With your accounting hat firmly in place, you'll be preparing a smoother road ahead as your business grows and changes.
For timely tax and accounting assistance, the experts at W. Cotton Mather are ready to help. If you're running a small business in the Pittsburgh area, call us at (412) 931-1617 to discuss your accounting needs.