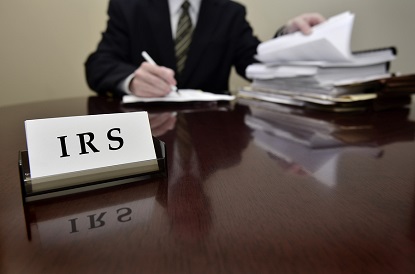 We're coming upon that time of year when we get to tell the IRS how well (or how poorly) we've done during the last 12 months. For some, filing their taxes brings a sense of relief – they've made proper account of their finances and given the government a painstaking reenactment of what went on in the year just ended. Others worry that something may be amiss in the facts they reported and fear an IRS audit might be looming in the distance.
The good news is, statistically speaking, there's little likelihood that your personal or business income tax return will be audited. Only about 1.1 percent of the millions of returns the IRS handles every year are flagged for an audit. The better news is, there are ways you can further decrease your chances of being asked to explain some element of your tax return to an IRS representative.
Keep in mind that an audit isn't necessarily a bad thing. It just means the IRS has noticed something in your return that may point to an attempted fraud. If you know that no fraud is in the works – and can back that up – there's no reason to be rattled by an audit. Here are some things within a tax return that can cause an IRS agent to do a double-take. You and your tax preparer should do everything possible to avoid them.
Errors
Check your numbers. Check them again. Make sure everything adds up the way it's supposed to. The IRS gets confused when your return contains miscalculations.
Unreported income
If you do any work on a freelance or consultative basis and the person paying you reports your income, you'd better report it too. The IRS is good at cross-referencing, and they'll quickly know if you're earning money and not telling them.
Excessive charitable donations
It's one thing to claim a donation of $200 to a new children's hospital. It's another thing to claim $15,000 in donations to a variety of recipients when your net income is just $38,000. If you donate, make sure to keep a paper trail.
Excessive business expenses
The IRS has a good general idea of what it costs to run a business. They're happy to allow you to deduct for a reasonable amount of business expenses. But if that amount goes too high, a sharp (or even moderately sharp) agent might think some of those expenses are personal in nature and you're trying to sneak them in to the business expenses category.
Home office deduction
A home office, according to the IRS, is an area of your home used solely for business. In other words, a true office. You can claim this area as a deduction, but if you have a 2,500-square-foot home and claim 1,800 square feet as office space, you'd better be able to show that this is the truth.
At W. Cotton Mather, we don't like audits any more than you do. Our clients trust us to construct their business and personal tax returns with integrity and accuracy, thereby reducing the odds of a potential audit. Call (412) 931-1617 for the help you need this tax season.