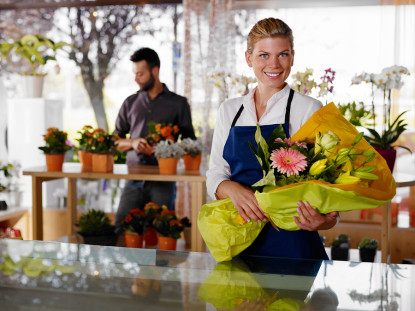 Even with all of our electronic data-storage advances, most people still feel there's too much paper floating around and do what they can to decrease the amount of it they need to hold on to. Receipts from purchases are an example. Out of habit, we often say no when asked if we'd like a receipt. That's good if you're buying milk. It's not good if you're buying a new refrigerator for your office.
Receipts serve as the paper trail for your business purchases. In the event you're audited by the IRS, receipts will substantiate deductions you made on your tax return. If you don't have receipts, that's not the IRS's problem. It's yours. For this reason, it's important to develop – and use – a good system for filing receipts. Here are six tips for small business owners who need better organization in managing receipts for deductible expenses.
Keep your receipts
Obviously this is step one. And by "keep your receipts," we mean not only to get receipts for all business purchases you'll be claiming as deductions, but also to make sure you keep track of every receipt (i.e., don't lose them) and file them away in a logical, systematic manner.
Write on your receipts
Not all retail point-of-sale systems record on receipts line items that the average person can understand. The conference table you buy may be listed on the receipt as 00093 DRAKE'S CONF C799. Come tax time, you look at the receipt and have no idea what the actual product is. Solve this problem by taking a minute to make a note on the receipt reminding you of what the receipt is for. Do this whenever the line item is unclear.
Backup receipts electronically
Use a scanner to copy all receipts into an electronic file. Why? Because over time, the ink in receipts will inevitably fade, and that slip of paper you're holding won't help you if the IRS can't tell what you bought. It's good practice to keep receipts for six years, so put them in a form that will last that long and longer.
Take pictures of receipts
If you don't have a scanner but do have a smartphone or other image-reproducing device, take a picture of your receipts. Like with scanned receipts, a digital photo file will last as long as you need it to and will be easy to access, providing you have a good computer filing system.
A bank statement isn't enough
Never expect bank statements, canceled checks, credit card records and the like to serve as duplicate receipts. During an audit, the IRS needs to see specific records for specific purchases, not a credit card statement that says you paid Best Buy $800 or a canceled check for $350 to ABC Business Promo Products.
Institute a good filing system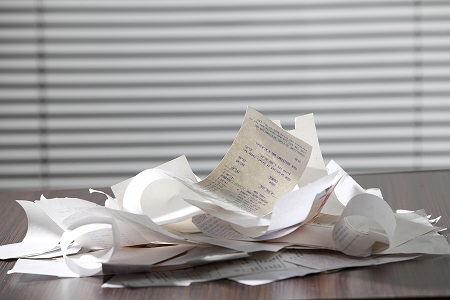 It's smart to get in the habit of filing and recording every receipt you generate for your business. The easy way to do this is to develop a filing system and then use it consistently. Every receipt, every time. Keep on top of this system, and it will pay dividends now and down the line.
If all of this seems too difficult, maybe it's time to speak with a provider of professional bookkeeping and accounting services. W. Cotton Mather of Pittsburgh will be happy to learn about your needs and suggest the best solutions to keep your accounting records in perfect shape. We can help. Speak with a representative by calling (412) 931-1617.