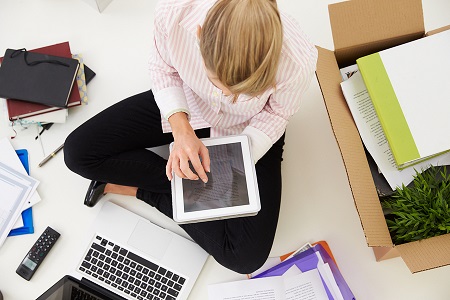 You've heard it said that, in business, cash is king. There's a good reason we've all heard this saying – because it's true. Managing cash flow is paramount to commercial success, particularly for startups during the first year of operation. This article addresses some important points where cash is concerned to help you be more successful in this critical task.
Cash flow management tips
Know your breakeven point. By knowing what it takes for your business to be profitable (on paper), you'll be able to make wiser decisions along the way and better predict future cash flow situations.
Focus in the right place. Keep your attention on where the cash in your business is going. Don't get too caught up in a profit-focused approach. Just because you've passed your breakeven point and are making a profit, it doesn't mean that cash flow is going to manage itself.
Cash on hand. No matter what kind of business you're in, there will be cash shortfalls. Address this by maintaining an appropriate amount of cash on hand at all times. This will help you avoid the challenge of trying to figure out how to make up for some lost cash when there's no cash around.
Targeted worksheets to manage cash flow. A variety of good applications exist to help you in this area. The SCORE organization provides an Excel-based cash flow worksheet.
Collect receivables quickly. The faster you get paid, the more cash you have to manage. To whatever extent possible, limit net-30 and net-60 arrangements. If necessary, hire or appoint someone to handle payment follow-up with customers.
How to get paid faster. You can motivate your customers by offering discounts for early/prompt payment. Sometimes this type of deal is all it takes to get money from your sales into your bank account fast.
Extend payables. On the other side of the cash flow management coin, you want to seek arrangements that give you as long as possible to pay select bills. Shoot for net-60 or net-90 – but be aware that late fees may apply in certain cases.
Increase cash flow. Often cash flow problems arise because there simply isn't enough revenue. Find inventive ways to increase sales. Have a contest, promote a special deal, set up a referral program, sponsor a local charity program. There is no end to the strategies you can develop to generate more cash either at specific times of the year, or all year long.
Who's watching the cash? It's a good idea to appoint one trusted employee to be responsible for monitoring cash flow. This person can keep you apprised of increases in cash on hand as well as alert you to potential cash flow issues coming up in the future.
We hope these tips have helped you focus more on the important job of cash flow management. W. Cotton Mather of Pittsburgh is committed to providing the best in accounting and bookkeeping services to small- and medium-size businesses. For rates and more information, call us at (412) 931-1617.