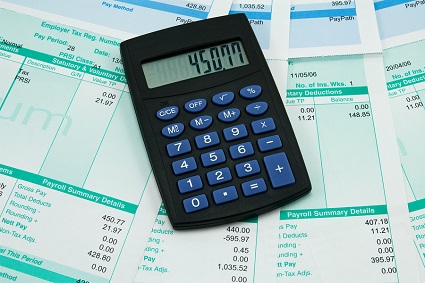 Is your business growing in ways and at a pace that's making it difficult to effectively manage payroll and related tax functions in-house? Do you have plenty of time and resources to oversee payroll yourself but seek the predictability and accuracy that only an experienced payroll firm can provide? Both of these are good reasons to consider working with a professional payroll service.
In this post we want to look more closely at some of the advantages a company can enjoy when outsourcing payroll services.
Save time
Small- and medium-sized businesses know how important time is. Often key staffers are wearing multiple hats, which commonly results in too many tasks and not enough time. By outsourcing payroll responsibilities, a company can switch its focus to its core objectives and continue to build the business while time-consuming tasks like payroll are no longer a concern.
Save money
Professional payroll services such as those provided by Pittsburgh's Cotton Mather Accounting Group are highly streamlined and managed by people who understand payroll inside and out. It's not uncommon for an employer pay less to a payroll service than to an in-house bookkeeper.
Avoid late or incorrect IRS filings
Even more money can be saved by avoiding IRS penalties when filing payroll data. The IRS estimates that 40 percent of small businesses incur fees of about $850 per year because their payroll filings and payments were late or marked with errors. Most payroll firms guarantee that their clients' filings will be done on time and accurately, thereby avoiding potential tax penalties. In this area, an experienced payroll service not only saves the company money but brings a welcomed peace of mind.
Reduce stress
Doing payroll manually is stressful, and if the individual performing this function isn't well-seasoned, nightmares can quickly come to life. Smaller companies often must put the responsibility of payroll on the shoulders of a staff member who isn't uniquely qualified to handle the task, creating an unnecessary burden.
Direct deposit
More and more employees would like to have their pay deposited directly into their bank. This is difficult to accomplish for many companies, unless they use an outsourced payroll provider. Hiring a payroll service saves time spent on trips to the bank, paper-handling, check-writing and more.
No tech-management needed
Most companies who are growth-oriented and mission-focused don't want to spend any more time than necessary managing technology. A business that performs in-house payroll is constantly having to deal with payroll software issues while making sure the most current tax tables are available in their system. With a professional payroll service, there's no technology to worry about and therefore no headaches.
Solid expertise
As we mentioned previously, a common reason companies turn to outsourced payroll services is to gain the expertise the services provide. Government forms, regulations, withholding rates and many other elements of payroll are ever-changing, and it's not easy keeping up with these changes. Experienced payroll preparers stay on top of everything that affects how payroll is performed – because it's their job.
The payroll specialists at W. Cotton Mather can take the burden of this critical function off your shoulders and bring industry-leading performance to all aspects of your payroll process. Find out how easy it is to shift this function to professionals who care about your business. Call (412) 931-1617 for guidance.