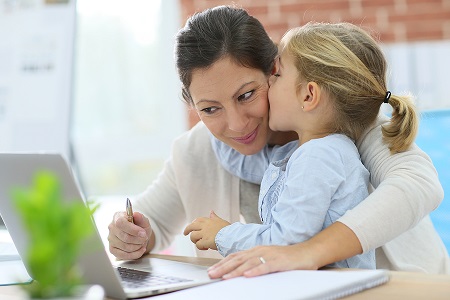 Fifty years ago, a parent who stayed at home after the birth of a child and in the ensuing years was basically a stay-at-home parent, and nothing more. Today, with the advent of communications technology at the fingertips of most of us, a mom or dad who stays at home while the partner goes out to work can still be quite productive in a home-based business.
But before you run out and hang up your "virtual" shingle, take note of this very important aspect of business that must be handled correctly from the start in order to maintain a well-oiled business machine: financials.
To build a good business, regardless of its size, you have to keep track of the money going in and the money going out. Here are some bookkeeping tips for moms – and dads – who work at home.
Get your accounting set up
A business will run much more smoothly if you have a good accounting system in place. For some that might mean using QuickBooks or another accounting application. There are also some free accounting programs. The main thing is to determine how you're going to keep your financial records, get a system set up, and start using it.
Efficient invoicing
Cash is the key factor of any business. If your business involves invoicing customers or clients in order to be paid, then the invoicing process is itself part of that key factor. Though there are many other things to do in running your business, you must keep on top of sending bills and collecting money. Develop an invoicing schedule and system, and stick with it.
Getting paid
As anyone in business knows, sending an invoice for monies owed doesn't always equal getting paid right away. To speed up payments, it's a good idea to make paying as easy as possible for your clients. Give them convenient options like PayPal or an app such as Venmo. Make it clear on your invoices the net days by which payment should be made. If payment is late, follow up diligently until you have the cash in your hand.
Cloud storage
Depending on the size of your business and the amount of activity that falls under "bookkeeping and accounting," you might find that cloud storage of data makes things run much more efficiently. By backing up all your records on a cloud-based platform, you're ensuring that important information is never compromised, and you're also making it simple to access that information from any computer or mobile device at any time.
Professional assistance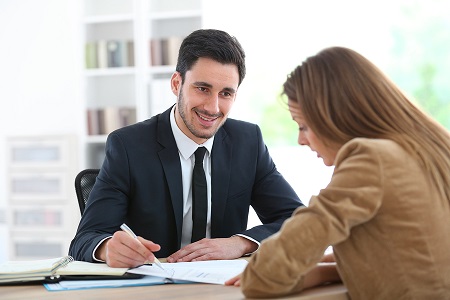 If your one-woman or one-man home-based business is getting too hectic and busy and you never seem to find the time to manage your financials, you can do what scores of small business owners do and begin working with a professional who can not only help you keep up with your money but also offer invaluable advice for business success.
Cotton Mather of Pittsburgh is a professional accounting firm specializing in bookkeeping and tax preparation for small businesses. Learn how we can help you free up more time to run your business while keeping all your financial records in tip-top shape. Call (412) 931-1617.