If you own a small business and subsidize health plan costs for your employees, you might be able to recoup some of that expense by claiming a tax credit that applies to small businesses only. If you qualify as a "small employer," you can lower your tax payment by the amount of the credit.

Use Form 8941 for this credit, but remember there are eligibility requirements centering around the number of employees you have and your annual payout of wages.
On Form 8941, you can claim a credit of up to 50% on your costs for employee health coverage. This coverage must be acquired through the Small Business Health Options Program Marketplace of the Affordable Care Act. As an employer, you can take this credit for no more than two consecutive years.
Are you eligible to use Form 8941?
As noted, to be able to use Form 8941 and receive your deduction, you must meet certain eligibility requirements:
You must pay a minimum of 50% of the insurance premiums for enrolled employees
You must have 24 or fewer full-time employees or full-time equivalent employees (FTE).
You must pay, on average, less than $50,000 per year to all FTE employees.
To help you determine average annual salaries, there's a worksheet included in the Form 8941 instructions. Keep in mind also that the credit is based upon total hours worked by your group of employees. Twenty-four full-time workers, then, would be the same as 48 employees working half of full-time hours.
The IRS schedules this credit based on 2,080 hours worked for each FTE during a year (40 hrs. a week, 52 weeks in the year). If your workers surpass the total allowable hours, the Form 8941 credit starts reducing.
How to use Form 8941
If you use Form 8941 to take credit for the money you contribute to employee health insurance premiums, you'll also need to complete Form 3800. This form is where you note all the tax credits your business is claiming. Fill out the amount of the insurance credit in part three of Form 3800, and include any other credits your business is taking.
The total dollar figure of credits is then added on your 1040. When sending in your return, make sure to include completed forms 8941 and 3800.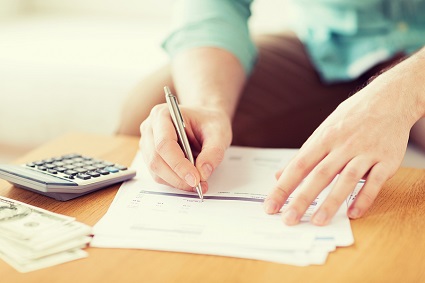 Claiming credit for health plan costs is fairly straightforward, but if you have any doubts about your eligibility, it would be a good idea to contact either the IRS or a qualified tax professional.
Cotton Mather of Pittsburgh is a leading tax and accounting firm specializing in tax & management for small business. If you'd like help with Form 8941 or any other aspect of your small business taxes, we'd love to speak with you. Call (412) 931-1617 and ask for a tax expert.