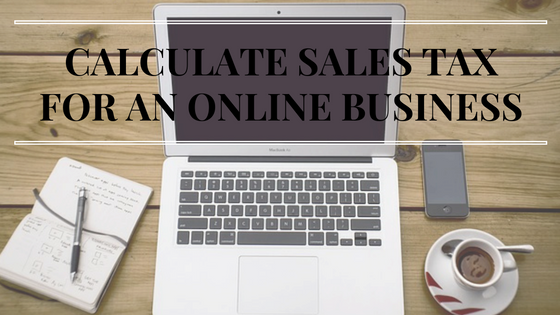 Businesses where all or part of their revenue originates from online sales must ask several questions annually when tax season approaches.  First and most importantly, which laws apply to the business?  Next, what are the most efficient ways to calculate sales tax on sales?  Finally, what are the best practices for a business making sales online?
Our North Hills / Pittsburgh tax experts will help business owners with complicated tax issues!  Contact us today at (412) 931-1617. 
In order to determine which state laws apply, a business must first determine in which state the business is maintaining a presence, either permanent or temporary, known as its nexus.  A business' substantial nexus is generally based on physical presence within a state.  Therefore, if a business is headquartered in Pittsburgh, the business needs to collect sales tax from customers in Pennsylvania.  However, a business may have a presence in more than one state for stores, regional offices, & storage facilities and businesses would be well advised to contact each state's revenue office and their own accountants and tax preparers to determine where they have a nexus. 
Businesses may also take advantage of Amazon's FBA, or Fulfillment by Amazon program, allowing a business to store merchandise in fulfillment facilities owned by Amazon throughout the United States.  This results in a nexus in multiple states, and items sold to customers in these states are subject to each state's sales tax, where applicable.  In addition, some states have what are commonly known as "Amazon laws," which enlarge the substantial nexus definition to require online retailers to collect sales taxes even when they don't maintain a physical presence in that particular state.  Businesses should consult lawyers and accountants as they grow their online business to ensure proper tax compliance in each state.  As an aside, there are no different federal taxes for online sales, and these revenues should be reported as part of the total business revenue.
In a similar vein as Amazon laws, the Marketplace Fairness Act of 2013 allows states to require remote sellers to collect sales tax, regardless of their physical location.  Online sellers aren't required to collect taxes as local sellers are, but the Marketplace Fairness Act of 2013 allows individual states to enforce existing tax laws and encourages a simplification of tax law for easier tax collection.  Sellers are exempt if they generate less than $1,000,000 annually in online gross sales.  Businesses and customers alike may be audited by the IRS and assessed penalties for failure to pay sales and use taxes for products purchased online, including fines or even jail time, depending on the state.  In addition, a seller who does not obtain a sales tax permit may be liable for fraud if they collect sales taxes.
The most efficient way to calculate sales tax on online sales is to use a calculator.  Fortunately, there is a plethora of useful online calculators that provide the tools needed to properly calculate sales tax, both before taxes are applied and by providing relevant tax rates to calculate a final price.  A state's revenue department is always a valuable resource as well to determine time frames and differences by zip codes to provide the most accurate tax calculations.  Many online sellers will also automatically calculate the correct sales tax based on a zip code entered by the consumer, eliminating the need for the selling business to calculate the sales tax itself.
A business where all or part of its revenue originates from online sales can implement several best practices to efficiently conduct their sales and avoid penalties.  It should use a good tax calculator to determine the correct sales tax, stay educated on ever-changing laws, procure exemption certificates from any consumers that are exempt from sales tax, use proper state specific forms for filing sales tax on time, keep careful records for audits, and use automation and outsourcing where needed.  Following these best practices, along with best practices for a business' individual needs, will aid in compliance and operation under the laws of every state a business makes sales in with minimum risk of penalty.