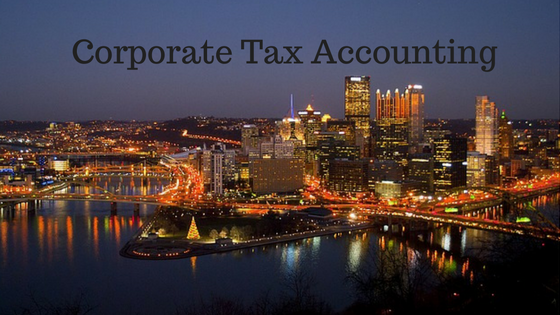 Corporate taxes can be complicated, especially if you choose to prepare them yourself.  Don't wait until April to start preparing for your tax return.  By making a few easy preparations now, you can maximize the deductions and rules you may take advantage of and minimize your tax burden.
Pittsburgh's most trusted CPA & business accountants offer reliable and affordable year end corporate tax preparation. Call our tax professionals at (412) 931-1617. 
An in depth understanding of your books is always important, but even more so when you are preparing for your next tax filing.  Review your profits and loss statement by yourself and with your accountant while your memory is fresh to identify any inconsistencies.  In doing so you can proactively identify any areas to investigate long before April rolls around.
The Internal Revenue Service may audit your corporate tax filings for up to six years, so make sure you keep your records in order for at least that amount of time, if not longer.  Gather your receipts and keep them organized by whatever method works best for you, such as year, cost type, and vendor, and be consistent to help yourself and your accountant in the future.  The importance of record keeping and organization can't be overestimated, so whether you use electronic or manual methods, always stay up to date.
There are several deductions that small business owners may consider when fling their taxes.  One of the most popular is the home office deduction, which may be calculated using the regular or simplified methods, though most entrepreneurs choose the simplified method.  The regular method uses actual expenses, each of which must be proven to qualify for the deduction.  The simplified method calculates deduction using a $5.00 per square foot calculation multiplied by the portion of the home dedicated to home office use, up to a maximum of 300 square feet.  All you have to do to qualify for this deduction is show your home office is your principal place of business and that you regularly use part of your home exclusively for conducting business.
In addition, small business owners may take deductions for payroll taxes, using their vehicles as part of their business, and travel expenses.  If you have employees, you may choose to gross up fringe benefits provided to the employees for tax withholding.  If you use your vehicle as part of your daily work, you may be eligible to deduct common transportation expenses, such as parking costs, tolls, and mileage traveled, the latter using either the actual cost or standard mileage rate.  The actual cost method requires the difficult task of keeping extensive records of all business related mileage in order to qualify for the deduction, whereas the standard mileage rate is 54 cents per mile as of January 1, 2016.  For more far-reaching travels, you may be able to deduct business trip costs from your taxes, such as air fare, hotel stays, business meals, and even taxi costs and tips.
There are far more tax savings that a small business owner may be eligible for annually, such as travel, car, gifts, and entertainment.  Contact a qualified tax specialist or accountant to learn more and make sure you maximize your return come April.