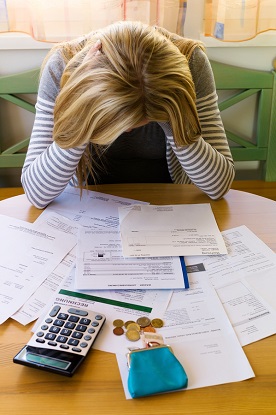 The monitoring of your cash flow, bookkeeping system and your feelings about it all is a critical part of ensuring a successful business. It's important for a business owner to know the financial state of his business as the days and weeks pass. It would be impossible to overstate the importance of this, which is why our CPA professionals are here to help.
As a busy business owner, it can be easy to be pulled away from the mundane chores of stacking numbers and analyzing expenses. We "forget" to record a few expenses, we're lazy in keeping up with every receipt, we turn to profit-making rather than mulling over the dollar figures – which are the lifeblood of our business.
Some people are just averse to math, numbers and everything related, so would rather not spend the time or effort handling these tedious, but important business tasks. Unfortunately, if you're running a business that you hope to grow to a satisfactory level, there's no way you can neglect proper bookkeeping, no matter how averse you are to the process.
QuickBooks and other bookkeeping systems
Bookkeeping programs like QuickBooks can make life easier for some resistant bookkeepers. These applications will at the very least keep your tabulations correct. If you're doing all your record-keeping by hand, you might get a little more motivated if you have a computer-based system to help you along.
On the other hand, you might see QuickBooks as even more of a complicated trial than doing it all yourself. Remember – QuickBooks won't do any magic on its own, so a lot of input and time is needed from your end to be successful going this route.
Delegate within your ranks
If the whole bookkeeping process is still more than you feel comfortable with, consider delegating the task to someone already working with you, or hire someone with bookkeeping, tax and accounting experience to take over the duties. Obviously, since it's your business, you'll want to work closely with that individual and "keep an eye on things," but at least the lion's share of the work will be handled without your direct involvement.
Delegate outside your ranks
If none of the above works, you need to consider bringing in a professional – not as an employee, but as a consultant, the way numerous business all over the world do. This way, you have a skilled expert monitoring and recording all the figures that reveal where things have gone, where they're going now and where they're projected to go in the future.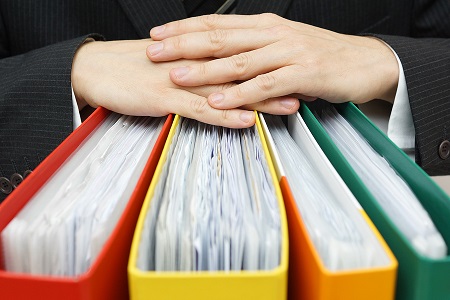 With a trusted overseer handling your books, you can make intelligent plans for reaching one goal after another. By having a solid grasp on your numbers, setting growth targets will be much simpler, and, like the bodybuilder, you'll know where your business stands every step of the way.
There's no one right way to do bookkeeping. W. Cotton Mather of Pittsburgh is a professional accounting firm that can assist with preparation and maintenance of all financial and tax records. If you're thinking about "delegating outside your ranks," we'd be happy to show you how we do it. Visit our website, or call (412) 931-1617.