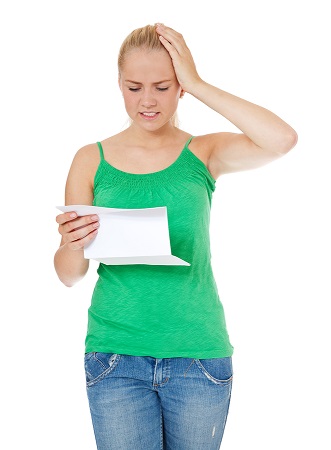 You stroll out to your mailbox, retrieve the contents and start scanning the envelopes. A card, the electric bill, some coupons, an IRS letter, a form letter from your congress–
The IRS? A letter from the IRS? Yes, letters are how the IRS communicates with taxpayers, so before you start worrying about what issues the IRS might have in store for you, read these tips (directly from the agency itself) on what you need to know if – or when – you get a letter from the IRS.
First, don't be nervous. You got a letter because the IRS wants to resolve some kind of issue, and you can often do this simply by replying to the letter.
Most IRS letters have to do with your tax return or tax account. The agency may be requesting information about changes to your account or reminding you of a past-due tax balance. Open the letter, read it and see what they have to say.
Every notice sent by the IRS contains specific instructions that tell you exactly what action they're requesting from you. You can't go wrong if you follow the directions.
A letter may be sent to inform you that the agency has made changes or corrections to your tax return. Compare the information in the letter to your original return prepared by yourself or a Certified Public Accountant. Also, provide a copy of the letter to your tax professional.  Often times, if the IRS is correcting something on your return it may affect  the next year's return as well.  If you don't give it to your tax professional they won't know about it and then you get a notice for the current year as well!
If you agree with what is noted in the letter, you usually don't have to do anything. However, there may be instructions to take some form of action, such as making a payment.
If you believe the information in the letter is in error, you need to respond. Do this in writing and include any documentation you believe the agency might need in clearing up the confusion. Tear off the bottom section of the letter and mail it to the address you'll find in the upper left-hand corner of the notice. It may take 30 days or longer for the IRS to respond, so be patient.
With most letters, there will be no need for you to reach the IRS by phone or at one of its offices. If you do want to contact someone, use the phone number located in the upper right-hand corner of the letter. When you call, have the letter and your tax return handy.
Save the originals or copies of all correspondence you receive from the IRS. You probably won't need most of it, but if you do, you'll be glad you have it.
The IRS always sends notices through postal mail. If you receive a communication "from the agency" by e-mail, social media or any other platform, know that this could very well be a scam. The IRS will never contact you electronically with a request for you to provide any kind of personal information.
Learn more about this topic. Here's a page that describes all of the IRS's notices and letters. Check out details of the IRS collection process.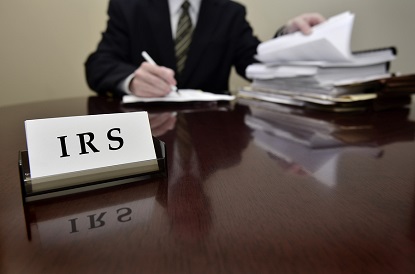 The truth is, most letters the IRS sends out are simply to resolve an issue, not to cause you unprecedented woe and grief. The most important point to dealing with an IRS letter is to follow up appropriately according to what the letter requests. Remember to speak with your CPA because they may be able to clear it up for you much quicker than you trying to resolve it yourself, or if it was a mistake that they made they may owe the penalty and interest.
Regardless of your tax status, W. Cotton Mather of Pittsburgh is here to help. Count on the experts for professional tax preparation and consultation for both individuals and business owners. To discuss your tax situation, call (412) 931-1617.