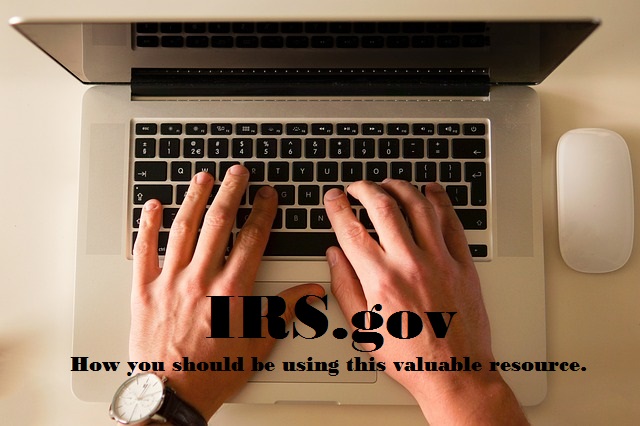 Everything you could need or want for tax preparation can be found on the IRS government website at IRS.gov. From getting access to pertinent forms, finding answers for tough or complex tax situations, to knowing your rights as a tax payer, you can find it all on this incredible resource. 
The great thing about the IRS.gov website is that it can be accessed any time you are in need of tax help or tax information - not just during the first few months of the year. The website itself is a plethora of resources that put answers to tough questions, forms, and instructions all within your fingertips. If you are wondering exactly what you can accomplish by using IRS.gov, check out our top 10 list of "Need-to-Know" resources:
Ready to file your taxes? Contact our Pittsburgh Tax Professionals to get local help from CPA tax professionals! - (412) 931-161.
#1 - Find Answers to Tough Tax Questions: The Interactive Tax Assistant provides answers and instructions for many common tax topics. Type in your question or search terms, and it can lead you step-by-step to the answer. The IRS Tax Map is also a great tool. You can use it as a list of tax law subjects to review, which combines tax topics, forms, instructions and publications into one research tool.
#2 - Download/Print out Forms & Publications: The IRS.gov website contains approximately 100 publications that are available for download so you can print them out or store them on your computer. This year, they are available in ePub format, making it easy to get what you need, when you need it.
#3 - Find a Taxpayer Assistance Office: Use IRS.gov to find a Taxpayer Assistance Center if your tax issue can't be handled online or by phone.
#4 - Find Out About Affordable Care Act Reporting Requirements: Use this tool to report your health care coverage, claim an exemption, make a payment, claim the premium tax credit, or reconcile advance payments.
#5 - Track Your Refund: IRS.gov contains a "Where's My Refund" tool that is a fast and easy way to check on the status of your tax refund payment.
#6 - Pay Owed Taxes with IRS Direct Pay: IRS Direct Pay is a safe, free way to pay any owed taxes right from your checking our savings account. Pay you federal tax bill via this method by going to IRS.gov/directpay.
#7 - Apply for a Payment Plan: For those individuals or businesses that cannot pay their taxes all at once, the IRS has set up an Online Payment Agreement tool that allows you to apply for an easier payment plan.
#8 - Find Out if a Charity You Want to Donate is Tax Deductible: In order for your donation to be tax deductible, it must be a qualifying charity approved by the IRS. Use the IRS EO Select Check tool to see if a charity is qualified.
#9 - Calculate Your Tax Withholding: If you owe more taxes than expected or you continuously get a large refund, you may want to change your tax withholding status. Use the IRS Withholding Calculator tool to help you figure out what your withholding status should be so your taxes are more accurate next year.
#10 - The best & fastest way to receive a copy of your tax transcript is to use the Get Transcript tool on IRS.gov. You can receive your tax transcripts in the mail within 5 to 10 business days.
Additional IRS Resources:
IRS YouTube Videos: