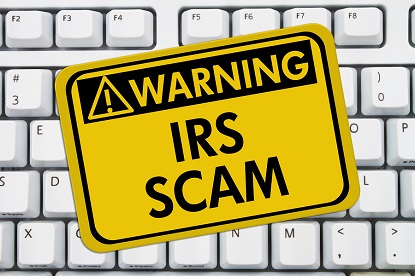 Scammers and fraud specialists continue to focus on the U.S. taxpayer through the guise of the U.S. Treasury to pad their nests. A report on IRS.gov, reveals that since late 2013, almost 4,000 people have reported being victimized by tax scams to the tune of more than $20 million.
These scams take various approaches, but typically they involve some form of contact with a request (or "demand" might be a better word; this is the IRS they're impersonating, after all) to hand over sensitive personal information, money, or both. When in doubt, call your CPA or tax accountant who can help you determine the validity of the letter or correspondence.
The IRS report warns Americans to be extra vigilant in interpreting correspondence that appears to have come from the Internal Revenue Service in the form of "official" letters, e-mails or phone calls. In the past, these tax related scams focused on the elderly, immigrants and individuals for whom English is not their first language. Now the scope has broadened.
Although most of us consider ourselves to be fairly aware when somebody is trying to "pull the wool over our eyes," problems with the IRS can often cause fear which can affect our judgement. This is a common response when we see the IRS logo on a letter in our mailbox which is why it's important to speak with your tax accountant immediately.
If you've received a correspondence from the "IRS" remember that there are a few things the REAL IRS will never do:
Call you and demand any kind of payment. In fact, you'll never receive a call until after you've received a bill through the mail.
Attempt to frighten you by threatening to press charges with police or other law enforcement agencies on you for failure to pay your taxes.
Demand any payment without first giving you a chance to discuss or explain the situation.
Request that you make payments with a pre-paid debit card.
Call you and ask for your credit or debit card numbers.
The IRS website provides three tips on what to do if you know or even suspect that someone is trying to scam you by posing as an IRS agent or the agency itself-
If you're contacted about taxes owed, call the IRS at (800) 829-1040 to sort out the details.
In a case where "the IRS" asks you for money and you are certain that you owe none, call the Treasury Inspector General for Tax Administration at (800) 366-4484.
If you believe you are being scammed, you can contact the Federal Trade Commission Complaint Assistance department.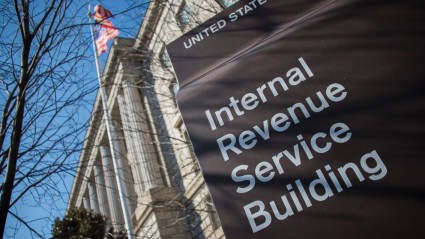 Cotton Mather of Pittsburgh is on the side of the taxpayer by providing expert tax preparation, bookkeeping and accounting services to small businesses throughout our region. We're also pretty good at spotting tax scams. Talk with a representative about specific services at (412) 931-1617.