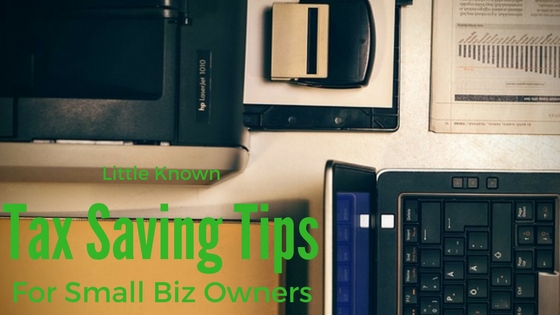 It's no secret that every small business looks for ways to save money and maximize profit. Taxes credits & deductions are one of the most overlooked ways for saving money during the year, and our professionals are here to help! We've pulled together some of the little known tax deductions that small business owners can use to their advantage.
Could you use help with small business tax planning? Contact our Pittsburgh area CPA for more info (412) 931-1617.
Today, we are listing the ultimate and very little known tax saving ideas your business could benefit from:
Carry forward the health credit
The healthcare tax credit is offered on a sliding scale. Businesses that employ fewer than 10 full-time-equivalent employees with average wages under $25,000 per person get the most benefit. To claim the credit, use form 8941 to calculate your eligibility. If your business did not owe taxes in that year, you may be able to carry the credit forward. If a remainder of the tax premium exists, you can claim business expenses against it.
Deduct section 179 property
Small businesses can opt to deduct the full amount of certain property as expenses in the year the business began using them. This is referred to as section 179 property and can include up to $500,000 of eligible business property. Here is a list of what eligible deductions include:
Property used in manufacturing, transportation and production
Facilities used for business (and/or research)
Buildings used to hold livestock or horticultural products
Off-the-shelf computer software
The following are NOT eligible deductions:
Land (plus land outside of the U.S.)
Investment property
Buildings that provide lodging
Buildings that are used to store A/C or Heating Units
Deduct appreciable stock contributions
If your business makes charity contributions throughout the year you can deduct the amount that's donated. If you'd like to maximize these contributions, considering donating appreciable stocks instead of money. That way, your business can deduct the current worth of the stock at the time of contributing, as opposed to the amount you paid for the stock at purchase. For example, if you donate one share of a stock that you bought a year ago for $100 per share, and that stock is now worth $200 per share, you can deduct $200 at tax time. This gives you a deduction of the $100 you paid for the share plus the additional $100 that the share has appreciated.