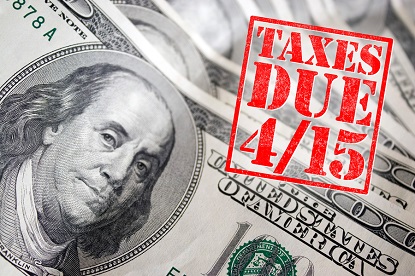 Mistakes to Avoid when Filing Taxes, continued:
People commonly assume they can claim the same exemptions from year to year, but doing so is a mistake because tax breaks frequently differ from one tax season to another. You may no longer qualify for some exemptions that were available last year, due to phasing out of write-offs at some income levels. The threshold for medical and dental deductions are higher in 2014, except for people age 65 and older.
It can be a mistake to file before receiving all accurate paperwork, such as 1099 forms. It is common for taxpayers to receive corrected versions of these forms late in the tax season.
Hurrying through the entire process can also result in mistakes on your tax form. A practical approach is to carefully review the tax form, to ensure that math calculations are correct, all deductions you are eligible for have been applied, and details such as Social Security numbers are correct. Glaring errors could delay refunds, and it is more time-consuming and possibly more costly to try to correct a tax form than to get it right the first time.
Dropping your tax return in the mail the old-fashioned way instead of submitting it electronically is not recommended for several reasons and could easily be a regrettable decision. Not only could your taxes be delayed due to busy post offices and increased mail time, they also have a chance of getting lost or misplaced. It's important to also not that processing by the Internal Revenue Service (IRS) is expedited with electronic filing but not with mail-ins.
Another common mistake made filing tax returns is failing to use the option for direct deposit of a refund, for those getting money back. The quickest way to get your refund is to provide information about your banking institution so that it can be deposited directly into your bank account. If your refund is being sent by mail, you have to wait for it to arrive in your mailbox, before you have access to the funds. That can make a difference between 4-6 weeks in receiving your money.
Two of Many 2014 Deductions
The available tax deductions are different for 2014 than previous times, and a professional tax preparer can help to ensure that you don't miss any deductions that can be applied. The following is information about two of the many exemptions available for the 2014 tax season, for those who qualify:
Fewer companies are paying moving expenses than previously, which means more individuals are responsible to pay for work-related moves. Local moves don't qualify, but if you have moved at least 50 miles for your job, it's likely that the expenses of the move can be deducted.
If you have a health plan with a high deductible, you may be eligible to set up a health savings account by April 15, which will reduce the amount of taxes you pay for the 2014 tax season. Up to $3,250 can be set up for singles and up to $6,450 for families. The earnings, withdrawals, and contributions will be tax-free when used to pay medical expenses that qualify.
See Part 1 of this two-part series to learn more mistakes to avoid as well as reasons to hire a professional tax preparer for your 2014 tax season.