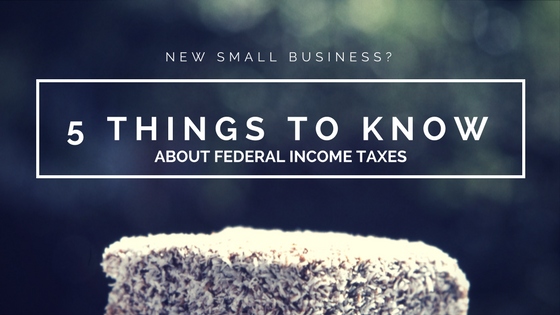 Did you start a new small business last year?  Congratulations!  While you've entered an exciting world, the IRS has trended toward increased scrutiny and audits of small businesses in recent tax seasons.  It is important from the moment of formation of your new business to pay close attention to your obligations under relevant tax codes so you can avoid audits while maximizing your deductions.  From the moment you sign your formation documents to the time you sit down with your accountant to file your taxes, you should always keep your tax burden in mind.
We can help answer questions relating to small business taxes! Call our Pittsburgh tax professionals at (412) 931-1617. 
The legal entity you choose for your new business will determine your legal and tax liabilities each year when you file your taxes.  Each business entity, from the largest corporation to sole proprietorships, has their own advantages and disadvantages.  Large corporations (also known as "C Corporations") may include hundreds of shareholders in the corporation and employ a large range of deductions, but undergo double taxation annually, while S corporations may only use a single stock class and are limited to one hundred shareholders but the owners only pay taxes at the same level as a shareholder.  Each entity is best used in different situations, therefore you should consult with licensed professionals before forming your new business.
The Internal Revenue Service allows small business owners to deduct a variety of startup expenses even before they open for business.  Market research costs and product analysis can often be deducted, as well as advertising, training new employees, locating vendors to supply the new business, and several other similar costs in anticipation of opening the doors to your new business.  Licensing and incorporation fess can't be deducted as startup expenses, but may instead be deducted as incorporation expenses.  It is important to note that all of the above may only be deducted if they result in the formation of your business.  If you take on expenses but decide not to form a business, you will not be able to use them as a deduction.
As a new small business, you can deduct expenses deemed by the IRS as "ordinary" or "necessary."  Ordinary expenses are a normal part of your specific trade or type of business, and necessary expenses are useful though not always required in the course of your business.  Some of the most common expenses that you may be able to deduct include office rent, office equipment such as computers and copy machines, office furniture, and in certain circumstances, costs of providing healthcare to your employees.
As a sole proprietor you are considered self-employed by the IRS.  As such, you must make estimated tax payments quarterly and pay the self-employment tax.  When you form your business you are exempt from quarterly payments for the first year only, and thereafter you must make quarterly estimated payments if you anticipate owing $1,000 or more when you file your taxes.  You may be subject to heavy penalties if the estimated amount is not at least ninety percent of the amount owed.  The self-employment tax includes Social Security and Medicare tax obligations, and you are responsible to pay not only your portion but the portion that is typically paid by an employer.  You can counteract the amount owed when filing your taxes by deducting the portion of the self-employment tax usually paid by the employer.  You may deduct up to half of the self-employment tax, reducing your income and correspondingly reducing your tax burden.  You can further use deductions from your startup expenses to reduce your income and once again reduce the taxes due as a self-employed individual.
Inevitably, the greater amount of planning and due diligence you put in to tax planning for your new business will allow you to be better prepared when you file your taxes.  Our experienced tax accountants will be able to walk you through the process and maximize your deductions while reducing your overall burden.