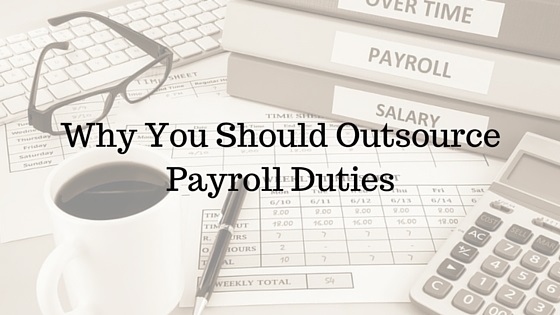 Need more time to manage your business duties? Our Pittsburgh area Payroll Experts can free up some time by taking over your payroll. We provide timely and accurate payroll management so business owners can focus on more important tasks.
Non-core business functions, like accounting & payroll, may not make your business any money, but it's still important to manage them properly to keep your company running smoothly. For many years, consultants and small biz coaches have advocated outsourcing non-core functions like these. As a business owner, you may be wondering if the cost of outsourcing is worth it, and we are here to tell you - it is!
Did you know that outsourcing achieves three main goals:
It frees up time and resources to focus more on your core business.
It gives you access to more technology and expertise to perform payroll well.
It reduces costs and risks.
Do you have questions about Pittsburgh Payroll Service? Contact our payroll experts for local help!
1. Focus Better on Your Core Business
Payroll is one of those critical functions that will most likely not directly increase sales, but if not managed correctly can do major damage to your business operations. Payroll is a large job and can take internal time and attention away from core activities.
Businesses have to comply with a wide range of laws when it comes to employees — from federal, to state and local. It takes considerable time and expertise to handle them properly. Tax reporting, remittance, and withholding are just a few of the laws you will need to be familiar with. Business owners will also need to know about wage and hour laws (like when you will need to pay overtime). Plus, there may be new-hire reporting requirements, and state requirements around unemployment compensation and workers compensation insurance that needs to be accounted for.
All of these issues can take a lot of time to manage, more than most business owners expect. Outsourcing your payroll can give you more time to focus on the important business tasks that will directly earn a profit.
2. Get Access to Expertise and Technology
Another reason to outsource is to get access to expertise and technology. As mentioned above, the complexity of laws surrounding taxes and wages is incredible. Handling reporting & compliance requirements is no simple task, which is why payroll services have superior training and technology to complete these obligations.
Not to mention, employees today want options like direct deposit and self-service access to their payroll information online. Employers that aren't able to provide such options may be at a competitive disadvantage to those companies that can offer this type of technology. When you outsource your payroll, these concerns are all met by a team of experts who understand all of the tax and reporting requirements and software and programs that can handle direct deposit and more.
3. Reduce Costs and Risks
Outsourcing payroll can also assist with cutting costs and limiting risks. A professional payroll service provides an accurate time & attendance record keeping solution that can save the business owner money. Did you know that on average, businesses are overpaying employees by nearly 4% due to differences between the employee's time and an accurate time record.
Plus, you will avoid potential penalties for violating reporting and filing requirements. The IRS has stated that approximately 40% of small businesses pay an average penalty of $845 per year for late or incorrect filings. Choosing to outsource your payroll can ensure that all of your requirements are met and records are accurate so you won't have to pay penalty fees.
A good payroll provider offers capabilities that go beyond what any small business owner can do on their own.  If you haven't considered an outsourced payroll solution before, make this year the year you switch.  It will deliver peace of mind for you as the owner, and free up time in your company for more important tasks.