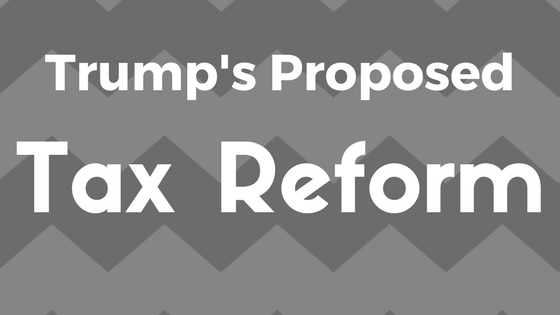 President Donald Trump has proposed a new tax plan. The President is looking to seize the opportunity to lead the most significant tax reform legislation since 1986 – and one of the biggest tax cuts in American history. In hopes to stimulate job creation, economic growth, and assist low and middle income families, the President has set forth a new tax reform that will soon be seen by Congress. Here's what you need to know:
We can help answer questions relating to how the new tax plan will effect you. Call our Pittsburgh tax professionals at (412) 931-1617. 
Individual Tax Reform Components

Cutting the number of individual tax brackets from seven to three (35, 25, 10 percent).
Tax relief for families with child and dependent care expenses.
Doubling the standard deduction.
Protect the mortgage interest and charitable contribution deductions.
Eliminate certain tax breaks that mainly benefit high-income individuals.
Eliminating the estate tax and AMT.
Business Tax Reform Components

Cutting the corporation tax rate from 35 to 15 percent.
Tax system to level the playing field for American companies.
One-time tax on trillions of dollars held overseas.
Eliminate tax breaks for special interests.
These are the most significant changes that individuals and businesses will notice but a full detailed account of the tax reform is available here.
Contact us today with any questions and make sure to stop back as we follow this proposed tax plan through the next few stages in Congress.