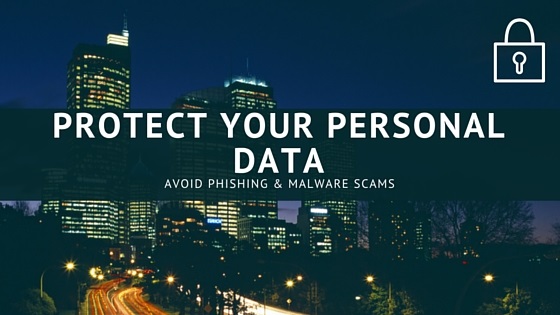 If you've seen one, you've probably seen 1,000 - those ever-persistent emails like "You've Won!" "Update Your Account." Or "There is an IRS refund waiting for you."
Scammers across the world create these phishing emails, texts or phone calls to steal your cash, your passwords or even your identity. They use sentences worded in this manner to make you think they are legitimate inquiries. There's no doubt that you've heard plenty of warnings to beware of potential phishing scams, but phishing still remains a serious problem because it works.
Concerned about an email or phone call you received? Contact our professional Pittsburgh CPAs to find out if it's legitimate or not. (412) 931-1617
Criminals are constantly creating new ways to trick unsuspecting individuals out of their money by turning over sensitive data - all of which can affect your taxes. Many times, these cyberscammers pose as a person you know or an organization you would trust or recognize (i.e. - the IRS). Whether it's by hacking your family member's email account & sending mass emails under their name or posing as a bank or credit card company, these criminals go to great lengths to appear legitimate.
The IRS along with state revenue departments have teamed up to help inform people of the potential dangers to your personal and financial data. Just remember, the IRS and any legitimate organization will NEVER ask for sensitive or private information through unsecured measures like emails, texts, or phone calls. The IRS will also never threaten you will lawsuits or jail time.
It's also important to be careful opening emails or visiting websites. Scam emails and fake websites can infect your computer with malware that will give scammers access to your sensitive files and login information.
Here's what you should do to help protect yourself (and your identity):
Do not open suspicious emails that appear to be from the IRS, credit card company or bank. Never click the links in these types of emails. If you want to find out more, go directly to the website of the organization or business in question instead of clicking on any links through emails.
Think twice before updating or verifying your account through an email. These are often phishing scams looking to gain valuable login information.
Don't open attachments in emails unless you are 100% sure of who sent them. They could contain malware or viruses.
Utilize security software like Norton's Antivirus, AVG, or something similar to block pop-up ads which often contain viruses.
Make sure everyone in your family understands the importance of safe online use and computer habits.