To many business owners, "IRS" might also stand for "Internal Regulations Service." The agency's list of regulations and protocols seems to be ever-growing in both size and complexity. Be that as it may, one regulation owners of small businesses should always pay attention to is the sending of W-2 forms.
When do I send W-2s to my employees?
IRS regulations require that employers mail out W-2 forms by January 31. This gives employees sufficient time to compile them along with other documentation for their tax return. This short form is used to show income earned by employees during the previous year. The master copy of this form is submitted directly to the IRS.
W-2 forms also may contain information such as deferred taxes from retirement contributions and moving expenses that are not taxed. The employers of people who work in some service industries will also report tips on the W-2.
To be in compliance with delivery regulations, companies must mail W-2s so that they obtain a postmark on or before January 31.
Missing your W-2?
If you're an employee who did not receive his W-2 by February 14, you should immediately check with your company. It's possible that company records have an incorrect mailing address that needs to be updated.
If you know your mailing address is correct in company records, but you still haven't received your W-2 by mid-February, contact the IRS. The agency will contact your employer and ask them to send you your duplicate copy. It's likely the IRS representative will also remind your employer of the fines, penalties and possible imprisonment that can result when government tax regulations are not followed.
In a case where an employee still has not received his W-2 after proper follow-up, form 4852 should be included in his tax return. This form lets the IRS know that no W-2 was received and allows an employee to estimate his earnings and the amount of taxes that were withheld from them.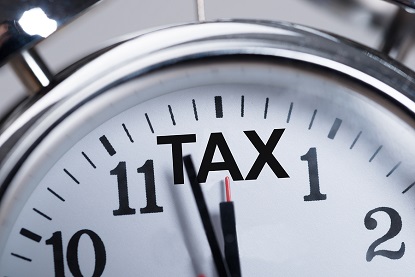 The majority of instances where an employee doesn't receive a W-2 involve a simple clerical oversight and can be remedied with a phone call or a conversation with the person in the company responsible for complying with this regulation.
The tax and payroll experts at W. Cotton Mather CPA can accurately coordinate the many regulations set forth by the IRS for employee income management and reporting. If you've been thinking of outsourcing this critical element of your company's operation, we're here to help. Call (412) 931-1617 to discuss our varied services.