Payroll and everything related to it is one of the most critical functions of any company that has employees. If you don't have a fully outfitted payroll department, you might consider purchasing a payroll software package and doing it yourself.
If you've gone this route, you probably figured out pretty quickly that you're not a payroll expert. It's a complex discipline, and many business owners aren't in the position to learn all they need to know to properly and accurately perform payroll functions – even if they have software to help. This is a good reason to consider working with a professional payroll consultant.
Finding a good consultant who can keep your records straight and in compliance with governmental dictates isn't hard if you follow these guidelines.
Determine your needs
Before speaking with a payroll specialist, figure out what payroll tasks you need to perform regularly. Payroll needs vary from company to company. Here are some that are fairly common.
Pay salary to employees
Input new employees into the system, close out records for employees who no longer work for you
Set up files for contractors
Keep accurate bank record files
Monitor the hours worked by full- and part-time staff
Manage vacation and sick leave pay
Prepare and maintain personnel files
Handle the payment of benefits and bonuses
Keep up with healthcare & pension contributions
Ask the right questions
When talking with a potential payroll services provider, find out if payroll functions are something in which they have specific expertise as opposed to just "something they do." This function is too important to trust to someone who isn't fully trained and knowledgeable of the latest payroll guidelines.
As you consider a payroll specialist to work with, ask about the full scope of each candidate's services. Of course you want someone who's able to prepare all payroll documentation, but it would also be helpful if this professional is someone you can turn to for advice on any of a number of complex payroll issues.
Perhaps you don't need a payroll consultant for every aspect of your payroll tasks. Ask the providers you speak with if they're willing to take over certain aspects of your payroll while you handle the remainder. Ideally you want an individual or firm that's flexible and ready to help with just what you specifically need.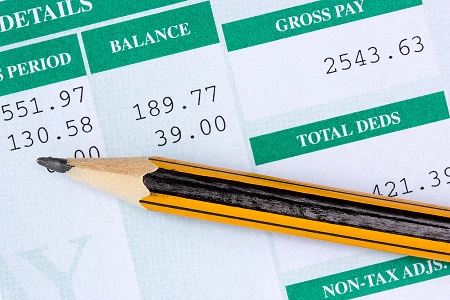 Some companies are opposed to the additional expense of hiring a payroll consultant. Others would rather focus on what they do best – which is building their company and increasing sales – than on a large number of payroll tasks that need to be addressed regularly. If you're more interested in running your business than in running payroll numbers, a payroll consultant might be a welcomed addition to your operation.
W. Cotton Mather of Pittsburgh provides expert payroll services as well as a full menu of accounting and tax preparation functions. We're flexible enough to meet your exact needs in whatever area you require additional assistance. Call (412) 931-1617, and let's talk about your payroll requirements.