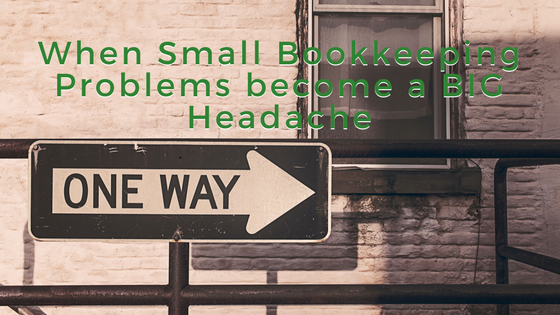 Many business owners are tempted to save a few dollars by taking on accounting and bookkeeping duties themselves. While the idea of cost-savings is enticing, it's important to realize what the true cost of that DIY job could be!
Don't DIY bookkeeping tasks - contact our pro accountants to find out how our bookkeeping services can save you time and money. Contact us today at (412) 931-1617. 
Small business owners wear a lot of "hats" when it comes to the daily activities that run their company. Most owners can admit that finances and numbers aren't their "thing" but that outsourcing it seems like too big of an expense to bear. You may be considering letting friends or family members take over the dull task of number crunching and bookkeeping, but this small "simple" task could cause major problems and end up in a big mess if not handled correctly.
Our accounting and bookkeeping experts have seen first hand what small mistakes can do later on down the line. Maybe it's pride, or stubbornness, but so often we'll discover that the clients have spent hours and hours trying to resolve small bookkeeping issues, before finally coming to us for help.
Bookkeeping and accounting services are the work tasks we do every single day. We have years of experience with tracking business expenses and revenue and we've seen it all. That means we can quickly and accurately catch and fix small problems before they turn into big headaches for business owners.
The point that we'd like to hammer home here is: You aren't aware of what you don't know until you try to do something that you think that you already understand.
Our accountants see this so often with bookkeeping problems that come from frustrated clients. Business owners will spend so much time and effort on trying to solve and fix bookkeeping blunders that they are wasting precious resources on tasks that are better left to the professionals. Don't let bookkeeping duties keep you from your daily business operations. Don't spend countless hours trying to fix problems in your books which could cost you way more money in the long run than if you had just trusted an expert in the first place.
Contacting a professional bookkeeping service at the outset of trouble with your can save you time, and therefore save you even more money than you would by trying to tackle the job yourself. Next time you have a problem with your bookkeeping, stop the small problems becoming larger headaches by calling on a professional bookkeeper, and use that time to work on your business.