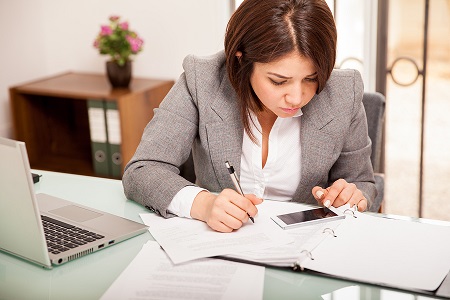 Going into business on your own usually means juggling responsibilities as you wear the many hats necessary to keep things running in the right direction. One of those hats is that of tax manager, and it's a hat you never want to neglect.
We titled this article "Small Business Tax Survival Basics," but you'll actually do a lot better than "survive" if you properly manage all aspects of your business taxes. However, if you choose to avoid this important hat, even base "survival" might be difficult to accomplish.
Because it's always better to prosper than to just survive in a small business, here are some essentials to consider when looking at the tax situation in your enterprise.
It starts with revenue
Since taxes are all about how much money your business makes, the first essential is making sure you're keeping track of all monies flowing in and out of your account. Best practice is to take what little time is necessary to record all transactions right when they happen, rather than waiting until the end of the month (or worse – the end of the tax year) to do your tallying.
By hand, or by program
Some business owners have more trust in their recordkeeping system if it's done on paper with a pencil. Others are averse to all the thought that goes into such a practice and opt for one of many electronic tax programs that do all the figuring for you. Decide on the most appropriate method of accounting for your business, and use the method consistently.
How much do you need to learn?
Up-to-date tax programs help business owners bypass the need to understand many of the current tax laws and mandates. Without this tool, it's up to you to learn how taxes apply to your business, or, more accurately – how the IRS wants you to manage your taxes. This will require annual (or more often) updates to your knowledge base, because in the mind of the IRS, "didn't know" is not an excuse for inconsistencies on your tax return.
Should you work with a tax pro?
For many small business owners, the easiest way to manage taxes is to hire a professional tax preparer or accountant to do the bulk of the work. Here are four of the advantages in this move:
A tax pro's knowledge base is usually more current than any tax program
A tax pro won't make tax-preparation errors the way untrained individuals often will
A tax pro can quickly address critical questions; finding these answers on your own could take untold amounts of research
A tax pro saves you time, which can be applied to growing your business.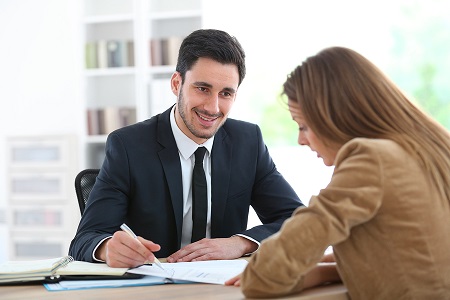 Whether you decide to do your bookkeeping and tax preparation by hand, with a program or with the assistance of a professional, the bottom line is the same: these vital functions must be done, one way or the other. Keep revenue and all elements related to it in a top priority spot, and you'll be paving the way to greater success in your business.
There are many more advantages in hiring a professional bookkeeping and tax service than what we listed here. Call W. Cotton Mather of Pittsburgh at (412) 931-1617 to get the advice and support you need for all the numbers that affect your business.