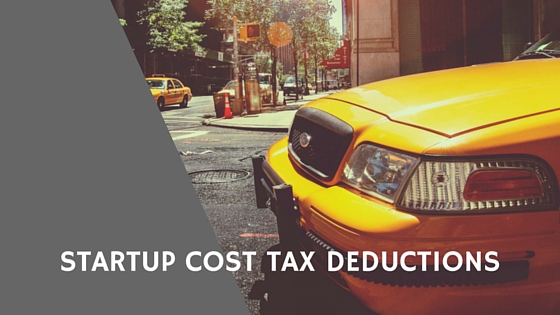 If you have encountered expenses for with your startup company, it pays to check out these deductions! Call our professional accountants today if you have questions.
If you recently founded your own startup, the idea of organizing and paying taxes may be daunting. By knowing what you are responsible for as a business owner and what can be deducted on your tax return, you can save quite a bit of money when tax season rolls around.  
There are two important expenses you may face before you even open your doors to customers:
the cost of investigating the creation or acquisition of an active trade or business
the cost of getting your startup ready to operate
These startup costs can include a lot of aspects such as surveying markets, product analysis, labor supply (for creating the business) and employee training, consultant fees, advertising, finding suppliers/distributors and customers etc. (for getting the business ready to operate).
Do you have questions about what qualifies as a business startup expense? Contact Pittsburgh's best Tax Service in North Hills for local help!
Aside from these deductibles, there is another group of costs known as organization costs. These include the legal fees, incorporation fees, organizational meetings and salaries for the directors. That being said, these groups of fees can cause a headache. Which brings us to the question…
How Much Of These Startup Costs Can Be Deducted?
Taxpayers are able to immediately deduct up to $5,000 of startup expenses in the year when active conduct of business begins. It is important to note, however, the $5,000 instant deduction allowance is reduced dollar for dollar by cumulative startup expenses in excess of $50,000 for the business in question. For example, if your expenses were $51,000, the startup deduction will be reduce to $4,000. Startup expenses that cannot be immediately deducted in the year your business opens must be capitalized and amortized over 180 months on a straight-line basis.
Know That Timing Is Everything
There are times when taking the full deduction in the first year does not make sense. For example, if you lose capital during your first few years in business, it may be better to amortize the deductions and balance them out of your eventual profits. There is a special IRS Form 4562 for this situation. You can amortize any qualified startup and organizational costs – even if they are not on the same amortization period.
In the end, talking to a professional tax adviser may save you the hassle when it comes to tax deductibles but also lead you to the best decision to make for the sake of your business.