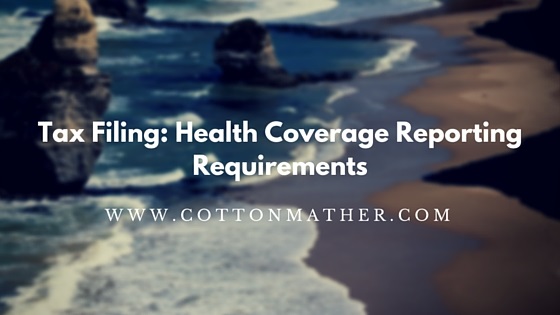 Getting ready to file your taxes? Here is some important information regarding your Health Coverage Reporting Requirements.
It's the beginning of tax season, and you should be receiving forms from your employers, contractors, education loan institutions, and other financial institutions in preparation for filing your tax return. You may receive one or more forms relating to the health care coverage you (and your family) had last year. Forms 1095-A, 1095-B, and 1095-C may affect your individual income tax return, so it's important to understand what your reporting requirements are.
Concerned about ACA or health care coverage and how it will affect your taxes? Contact our Pittsburgh Tax Professionals to find out if you have everything you need - (412) 931-161.
Check out an in depth look at what each form is below so you can identify it when it arrives:
Form 1095-A, Health Insurance Marketplace Statement.  The Health Insurance Marketplace (Marketplace) sends this form to individuals who enrolled in coverage there, with information about the coverage, who was covered, and when.  
Form 1095-B, Health Coverage.  Health insurance providers (for example, health insurance companies) send this form to individuals they cover, with information about who was covered and when. 
Form 1095-C, Employer-Provided Health Insurance Offer and Coverage.  Certain employers send this form to certain employees, with information about what coverage the employer offered. Employers that offer health coverage referred to as "self-insured coverage" send this form to individuals they cover, with information about who was covered and when.
Here's what you should know about the Affordable Care Act (ACA) laws and reporting requirements:
The new ACA law requires that both you and your dependents have health care coverage for each month of the year. If you didn't, you will need an exemption or you may have to make a payment with your return.  Also remember that if you purchased coverage from the Health Insurance Marketplace, you may be eligible for the premium tax credit. 
Most taxpayers will simply check a box on their tax return to indicate that each member of their family had qualifying health coverage for the whole year. No further action is required. Use the chart on IRS.gov/aca to find out if your insurance counts as qualifying coverage.