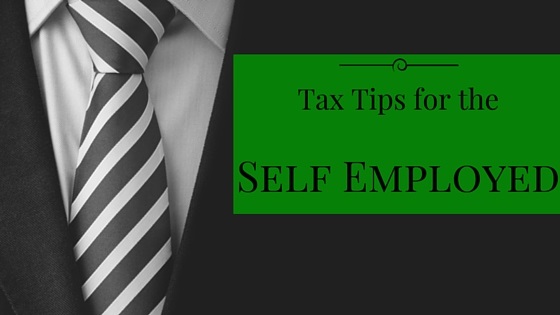 Stressed when it comes to tax preparation? Self-employed individuals, sole proprietors, and independent contractors can use the following tips to help them get through tax time.

If you are a sole proprietor or independent contractor, you are considered self employed. Tax time can be a stressful situation for these individuals since you don't receive one standard W2 form with straightforward deductions, etc. If you are a self employed contractor, you'll want to check out these tips on how your income will affect your federal tax return.
Ready to file your taxes? Contact our Pittsburgh Tax Professionals to get local help from CPA tax professionals! - (412) 931-161.
Tip #1 - Your self-employment income can include any income that you received for part-time work in addition to income from your regular job.
Tip #2 - You must file a Schedule C or Schedule C-EZ. A Schedule C is the Profit or Loss from Business form and the Schedule C-EZ is the Net Profit from Business form. These must be filed with your Form 1040. You may use Schedule C-EZ if you had expenses less than $5,000 and meet certain other conditions.
Tip #3 - You will need to pay self-employment tax AND income tax for any profit claimed. Self-employment tax includes Social Security and Medicare taxes. Use Schedule SE, Self-Employment Tax, to figure the tax. If you owe this tax, attach the schedule to your federal tax return.
Tip #4 - You'll need to make estimated tax payments. Individuals who are not subject to tax withholding status must make quarterly estimated tax payments in four annual installments. You can do this through the IRS Direct Pay tool or send them in via snail mail every 3 months. If you do not pay enough tax through the year, you may owe a penalty.
Tip #5 - Don't forget to include ALL of your allowable deductions. According to the IRS, "You can deduct expenses you paid to run your business that are both ordinary and necessary. An ordinary expense is one that is common and accepted in your industry. A necessary expense is one that is helpful and proper for your trade or business."
Tip #6 - Know when to deduct expenses. In most cases, you are allowed to deduct expenses in the same year you paid or incurred them, however you are required to "capitalize" some of those costs. That means you can deduct part of the cost over a number of years opposed to claiming them all at once.
We know that filing taxes is no simple task. That's why the team at Cotton Mather CPA is here to help! We specialize in tax preparation for the self-employed and sole proprietors and can help ensure your taxes are correct and that you take advantage of all the deductions and credits you are entitled to. Call us today to find out how we can help before the tax season closes in less than 45 days!
Additional IRS Resources: