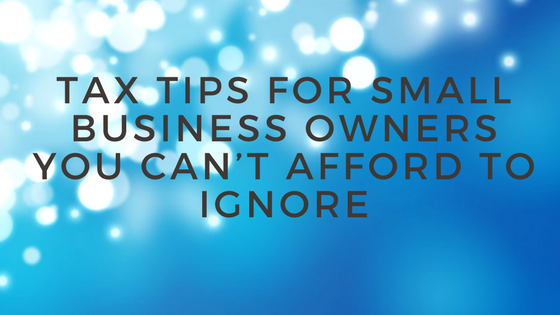 Paying taxes is unavoidable, whether you are an individual or a small business. Small business owners often have a large amount of responsibilities to juggle and taxes can often be the most complicated and most stressful to complete. There is a way to make the process both more satisfying and better for your bottom line. These pro tax tips for small business owners will help you save big during tax season this year.
Our North Hills Small Business Tax Pros can help you find all of your eligible deductions and make business tax filing a breeze. Contact us today at (412) 931-1617. 
Tip 1 - Remember to track your start up costs
Small businesses often face expenses way before their first sale. These are considered start up costs. The IRS allows you to deduct $5,000 in business startup costs and $5,000 in organizational costs, but only if your total startup costs are $50,000 or less. If your startup costs for either area exceed $50,000, the amount of your allowable deduction will be reduced by that dollar amount. And if your startup costs are more than $55,000, the deduction is completely eliminated. For instance, if your start up costs were $53,000, you would lose $3,000 of the deduction, and would only be allowed to deduct $2,000. And if your start up costs were $55,000 or more, you don't qualify for the deduction at all.

Tip 2 - Keep track of your business expenses
Meticulous bookkeeping through the year is key if you want to be able to identify and organize your write offs. For an expense to be deductible, it must be 'ordinary' and 'necessary.' Office supplies, organization fees, business cards & stationary, postage, printing fees, equipment, and even continuing education can be considered a business expense. Every small deduction can add up and save you hundreds to thousands of dollars on your tax bill.
Tip 3 - Postpone income and prepay deductions
If you are expecting to be in the higher tax bracket for this filing year, postpone your income by not issuing an invoice before year-end. Small business owners can also prepay and buy office equipment or prepay your rent up to 11 months.
Tip 4 - Evaluate standard vs. actual method for automobile deductions
Depending on your current situation, one of these methods might be better for you, and it's worth the time to see which one will reap the most benefits. It's important to keep in mind that there are restrictions on switching between methods after the first year, so make sure to ask your accountant which would work best in your favor.
Here are the two methods:
Standard Method: In 2017, it is 53.5 cents per business mile plus tolls and parking.
Actual Method: Add up all actual automobile expenses and then multiply it by your business percentage (business miles/total miles for the year).
After some quick math, it may be easy to see which method will mean a bigger deduction and smaller tax bill for the small business owner.
These tax tips for small business owners are only a primer of the steps you can take to reduce your tax liability and our Pittsburgh area small business tax pros can help you get your 2017 taxes in order. Call us today to set up an appointment.