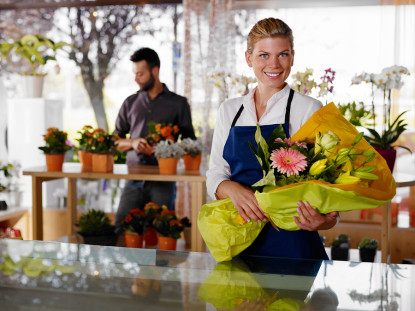 Are you ready for the April 15 deadline for filing small business taxes? Tax time can mean a lot of stress for the self-employed and for business owners of limited liability companies, partnerships, and sole proprietorships. Small business owners should be concerned with filing accurately, including the appropriate back-up documentation, and to avoid inviting an audit by the Internal Revenue Service (IRS). Navigating through tax preparation is easiest when left to professionals, but the following are tips to help eliminate errors on your 2014 tax return and to help ensure that you don't pay more taxes than necessary:
File the Correct Forms
There are many different tax forms, and it's important to know the correct forms to use for your business structure. The following are examples of specific Federal forms for certain businesses:
Use Form 1065 to report income, expenses, and losses for partnerships.
Attach Schedule C to your personal income tax return and business income, losses, and expenses if you are a sole proprietor or if your business is an LLC.
File a separate corporate tax return using Form 1120 if you are electing to treat your LLC as a corporation or if you have a corporation.
If you are filing under S Corporation Status, use Form 1120S.
Don't Overlook Small Deductions
As a small business owner, there are many miscellaneous expenses that add up throughout the year which can qualify as deductions. Some examples of expenses that can be deducted from your income before figuring taxes owed include:
Interest on credit that finances business purchases is 100% deductible.
Dues paid to industry organizations are fully deductible.
A standard mileage rate deduction per mile driven is deductible when you drive to meet customers.
Your Internet bill is deductible.
Mobile phone plans, printer ink, web hosting, and expenses related to taking business-related online courses, including the books, are all deductible.
Travel Deductions
If you travel for the purpose of meeting with potential clients, attending an industry tradeshow or seminar, or taking clients to sports or entertainment events or dinner, the expenses may be deductible. Travel costs for the main purpose of going on a business trip are 100% deductible. You can deduct 50% of the cost of entertaining clients, as long as business is discussed immediately before, during, or after the event. Write notes about what business was discussed on receipts.
Home Office Deduction
If there is a space in your home dedicated solely to business and nothing else, you qualify for a home office deduction. A portion of your mortgage or rent and utilities can be deducted, which often adds up to thousands of dollars.
Office Equipment Deductions
Examples of "equipment" that can be written off entirely on your tax return are: Computers, office furniture, servers, and software. Keep in mind that supplies can also be written off, but they are in a separate category. Examples of supplies are: printer paper, printer ink, postage stamps, and pens.
Be sure to let tax preparation for 2014 be your guide for 2015 tax records. Keep up with business receipts throughout the year so that you don't miss out on a single tax deduction.