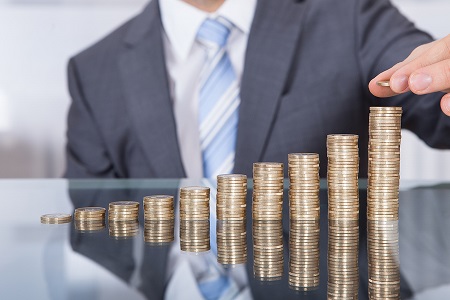 If you thought your W-2 form was a comprehensive summary of your taxable income, there is a very good chance the Internal Revenue Service (IRS) is about to deal you some bad news. Taxable income encompasses a wide range of categories. In fact, there are very few sources of nontaxable income in the United States. If you are like most people, you do not want to get into a tangle with the IRS, but failing to report all required sources of taxable income could put you in exactly that situation.
Types of Taxable Income
The more obvious sources of taxable income are salaries and wages. The government also taxes the following income sources and more:
Bonuses you receive from your employer.
Tips you are given on the job.
If you are given vacation pay, it is also included in your taxable income.
The IRS considers severance pay taxable income, even if you are out of a job.
Commission you receive.
The dividends and interest paid to you by your bank and other financial sources.
Unemployment compensation is taxed.
If you do your good deed and serve on a jury, any money sent to you for your service is taxable income.
If, for example, a hospital cancels a large portion of a debt that you owe for a costly stay, the amount that is canceled is attributed as taxable income by the IRS.
If you get benefits for a strike or lockout, the payments are taxable.
Do you receive alimony? It must also be claimed as taxable income.
If you have any rental properties, the income is taxable.
If you are involved in a civil case and a court or jury awards you damages, in many cases the full amount is considered taxable income.
Finally got to appear on your favorite game show, and you won a lot in cash and prizes? All of your winnings are taxable.
If you are a gambler, be sure to keep a careful tally of your winnings because the IRS is going to tax you for it.
The money deducted in prior years from traditional IRS distributions is taxable income.
If you have recoveries from previous year deductibles, they are considered taxable.
If you are a notary, your notary fees are categorized as taxable income.
The funds you receive for royalties.
If the gift you receive for opening an account at a bank, for example, has more than a nominal value, it is considered taxable income.
Any Social Security benefits that you receive above the base amount are taxable income.
The IRS even taxes illegal income, and that is a small detail that once landed the notorious gangster Al Capone in prison.
Sources of Nontaxable Income
Looking on the bright side, there are sources of income that the IRS usually does not consider taxable, including the following:
Child support payments
Welfare benefits
Inheritances
Gifts
Any reimbursements you receive for qualified adoption expenses
Cash rebates that you receive from manufacturers or dealers
Dividends on veterans' life insurance loans
Insurance reimbursement for medical expenses that were not previously deducted
Workers' compensation payments
With the help of a professional preparer, you can ensure that your tax returns are accurate. Tax laws change every year, which is just one of the many reasons to count on a professional.