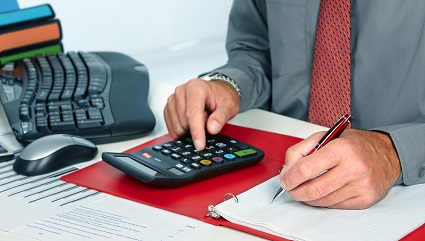 Another business year is almost in the books, and a new year is on the way with new plans, new ideas, new models. But before you move into the new year prematurely, it's a good idea to make sure you properly close out the current one with year-end accounting preparation.
Whether you manage all accounting in-house or contract with a professional to oversee some or all of it, certain tasks need to be completed to ensure a correct closeout to this year and a good start on the next. Here is a checklist to get you started.
Talk in advance with the team or individual doing your taxes to find out the types of documentation they'll need to complete the job.
Using General Accepted Accounting Principles as your guide, make sure that all expenses and revenues are correctly recorded in the proper time period.
Check that you have documentation of all signatures, authorizations and approvals for all expenditures and contracts.
If you have new fixed assets or expenses for depreciation, make any necessary adjustments in your journal entries for these items.
Compare year-end statements to reconciled bank, credit card and other accounts. They should all match.
Confirm that monthly payroll taxes match up with year-end payroll expenditures. This should be done in preparation for filling out IRS Form 940.
Use an end-of-year report to determine if you've paid all the sales tax on all taxable sales.
If it applies, reconcile taxes paid to both state and federal governments.
Put together a trial balance for the end of the fiscal year.
Close out dividend, profit-and-loss and other accounts to either Retained Earnings or a specified equity account.
Business owners, whether or not they handle their own taxes, are responsible for making sure all records for their business have been completed correctly. Owners need to be extra vigilant in this area when closing out the books for the year. Errors, particularly on tax forms, can lead to problems that temporarily halt forward progress and can cost a business a tidy sum of money in penalties.
Common accounting mistakes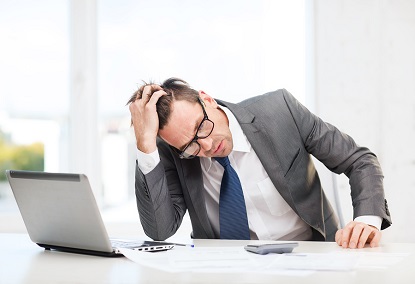 Everybody makes mistakes, but accounting mistakes can cost you in many ways. Here are a few of the most common areas where errors are often made.
Not completing an annual plan within an appropriate time frame
Working with an excessive number of profit and loss account codes
Making projections only to year-end instead of mapping out these projections on a quarterly basis
Reporting on key performance indicators that are wrong or not relevant
Incorrect reconciliation practices for taxable sales, payroll, income taxes, money accounts, etc.
Transaction-recording errors across many or any areas, resulting in IRS penalties or, in the worst case, the dissolution of the business
Cotton Mather of Pittsburgh is a tax-prep and accounting firm focused on helping small- and medium-sized businesses succeed in their market. For expert advice from a committed partner, contact W. Cotton Mather at (412) 931-1617.