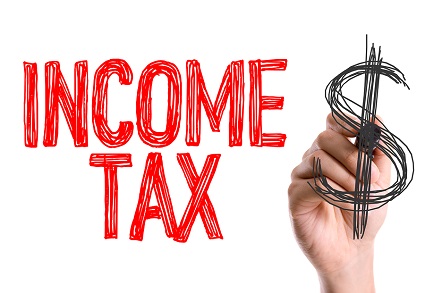 With 2015 inflation remaining very low and stable, there isn't a whole lot of change in annual adjusted tax provisions to account for inflation. But there are a few changes in the recently announced 2016 inflation adjustments, which means some benefits for taxpayers.
Alteration to tax brackets
The actual tax brackets themselves will not change for 2016, but the dollar amount for each of the categories within those brackets will see some alteration. The advantage for taxpayers is, you'll be able to increase your income throughout the brackets while remaining at your previous tax rate.
Increased exemption amount
For the tax year 2016, individuals will be able to claim a specific dollar amount to go against adjusted gross income. The same amount can be claimed for all dependents. The exemption amount for 2016 is $4,050, which is an increase of $50.
The news isn't as good for those in higher tax brackets. Exemptions begin phasing out when income passes $259,400 for single individuals at $311,300 for couples filing a joint return. The exemption goes away completely after the income for those filing as single reaches $381,900 and after joint-filing couples' income hits $433,800.
Standard deductions
Most taxpayers claim the standard deduction. By doing this on your 2016 return, you'll be able to make some decent reductions in your adjusted gross income. Here are the standard deductions:
$6,300: singles and couples filing separately
$12,600: married couples filing jointly
$9,300: head of household taxpayers
Important note: be careful not to mix up figures for 2015 and 2016. The amounts we're talking about here will apply to your 2016 taxes that you'll file in 2017. In other words, 2016 is the tax year for which these alterations will apply; it's not the year you can begin working with them.
Financial success is all about planning. Use the numbers presented here to help you work out the best strategies to reduce next year's tax payment as much as possible. If you need help sorting through the ever-changing tax code, contact a professional for sound advice.
Cotton Mather is one of the Pittsburgh region's most respected tax and accounting firms. We can help you with tax preparation, bookkeeping services and all related tasks to help you spend more time doing what you do best. Call (412) 931-1617 for answers.