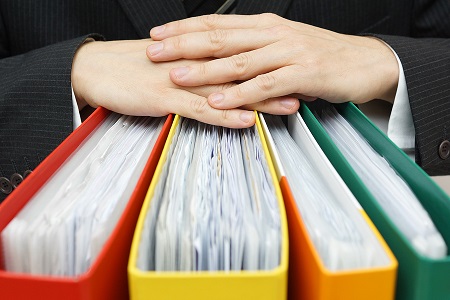 Business owners know that "the books" are the lifeblood of their operations. Good bookkeeping practices are even more critical when you're running several businesses. And when you're just starting out in a new venture, keeping a close tally on your finances will help you stay on the right track as your business grows. It's for these and other reasons we want to talk about the importance of sound bookkeeping practices.
Keep business and personal records separate
Take it from the experts: you'll save yourself a lot of hassle and headaches if you avoid combining your personal and business finances. Every business should have its own checking account from which all expenses are drawn and into which all revenue is deposited. Don't think it's easier to mix personal and business accounts, because it's not in the long run.
Tax time
Being meticulous about your bookkeeping will make things a lot easier come tax time. The information you'll need for tax return preparation will be right at your fingertips when you have proper and efficient accounting practices. The IRS likes business returns that are complete and error-free.
The audit
If you're one of those unfortunate few who get audited by the IRS, you'll fare much better if you have crystal-clear books and a checking account that is used only for business purposes. Difficulty lies ahead in an audit where you have to try to explain which expenses were personal and which were business-related.
A clear vision
Disorganized books lead to disorganized decision making. By taking the time to properly manage your accounting system, you'll be opening the way for a clear vision on where you can and should take your business, based on your bottom-line numbers.
Should you do the books yourself?
This is a question that every business owner faces eventually. For some, a good accounting program such as QuickBooks is all the help they need. For others, "going it alone" isn't the best option. How do you know when it's time to call in an accounting and bookkeeping professional? Here are some reasons to get help fast:
Business is expanding and there are many unanswered accounting questions.

You're spending too much time making sales and not enough time keeping track of them.
Nobody on your staff is good at bookkeeping.
You never liked numbers.
The IRS says your books are the worst they've ever seen.
These are all good reasons to consider working with a firm like W. Cotton Mather of Pittsburgh. If you're not comfortable with bookkeeping or feel you don't know all you should about the process, we can help in whatever capacity is necessary. Call (412) 931-1617 and talk with an associate about how we can help streamline your bookkeeping processes and keep you operating in a way that's healthy and as stress-free as possible.