Employee Retention Tax Credit Scam Alert
Tax Basics for Starting a Business
Our team of Accounting & Tax Professionals is happy to provide you with our experience and expertise so that you can focus on more important things.
From personal tax preparation to full service payroll for small- & medium-sized businesses, we are committed to adding a personal focus to each and every service we provide. We work with all of our clients to understand their specific needs and deliver quality & reliable accounting services that will meet their unique situation. Our small, personal accounting firm has extensive experience working with creative businesses, service industries, and retail & health care accounting. With the highest standards of diligence & professionalism, our knowledgeable & friendly accountants will deliver timely, insightful, and responsive accounting & tax services for each and every client.

With our year-round availability and friendly approach to accounting & taxes, you'll be happy you chose Cotton Mather Accounting Group for your personal and small business needs. We want to make a difference in the success of our clients whether they are individuals or companies and our dynamic and competent staff will provide responsive & professional services to ensure this commitment.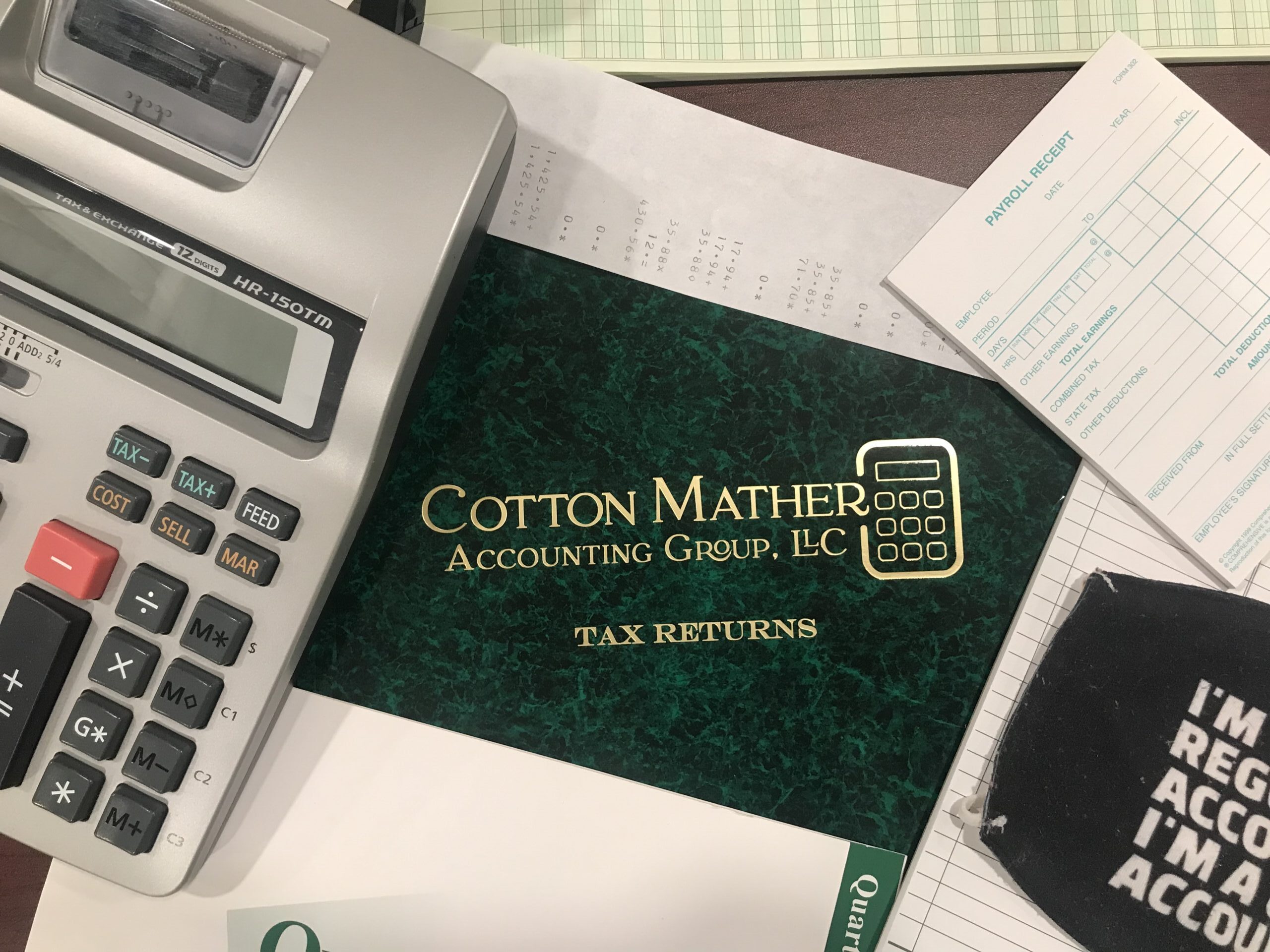 Working with Chrissy was the smoothest and most pleasant tax experience I've ever had. At first I was a bit unsure if it made sense to work with a CPA in PA, given that I live in CA and also have state taxes in another state, but she came highly recommended, so I figured I'd give it a shot–and I am so glad I did! She is responsive, patient, thorough, and lovely to work with throughout.
It is my pleasure to provide the highest possible recommendation for Chrissy and everyone at CMAG. My wife and I have received the biggest refunds every since switching to CMAG. Furthermore, they are very timely in every respect and Chrissy is always willing to make time for me to discuss tax strategies specific to my situation. I cannot be more pleased with CMAG.
I am lucky to have had Chrissy Brennan at Cotton Mather doing my personal taxes for 5+ years. I used to agonize over doing it myself; now I hand everything to her and she takes care of it quickly and efficiently. She even knows if I have missed something and follows up on it. Highly recommend, as long as it doesn't make her too busy for me!
Pittsburgh's Most Trusted Team for Accounting, Bookkeeping, & Tax Prep
4550 McKnight Rd.
Suite 208
Pittsburgh, PA 15237